The City of Wanneroo Presents: British India concert was a roaring success with over 8,000 residents gathering at Wanneroo Showgrounds to enjoy first class entertainment under the stars.
Crowds streamed into in to the Showgrounds to get the best vantage spots while children enjoyed free activities including bubble soccer, face painting, a photo booth and circus skills workshop.
British India wowed audiences with their high-octane performance while support acts Little May, Holy Holy, Tired Lion and The Hunting Birds enthralled the crowd.
Check out highlights from the concert below:
Support Acts
Little May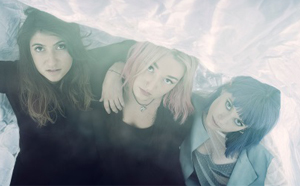 With their dark tangle of raw lyrics, honest and haunting melodies, Little May have been making waves internationally since the release of their debut single Boardwalks. Their undefinable and expansive sound has seen them wowing crowds around the world including appearances at the Great Escape Festival, Reading Festival, Electric Picnic and Splendour in the Grass.
Holy Holy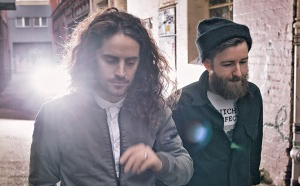 Australian rock duo Holy Holy have sold out every headline tour and seem to receive unending praise from press and blogs all over the world. Their songs are lyrical and story-based, but also revel in huge, full band builds and crescendos. Lush production abounds, mixing distorted duelling guitars with warm, close harmonies, reverb-soaked piano lines and wild percussive rhythms. It's been just over a year since their debut album When the Storms Would Come with the recently released Darwinism the first taste of their second album due out early 2017.
Tired Lion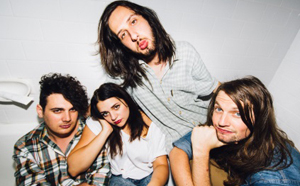 After the release of their first single I Don't Think You Like Me earlier this year, Perth band Tired Lion have dominated Australian radio. They've taken out Triple J's Award for Best New Band, a WAMI for best rock song, played Groovin' The Moo, Splendour in the Grass and are supporting Violent Soho on their upcoming Australian Tour. Fronted by the enigmatic Sophie Hopes, Tired Lion's infectious melodies are brought forth with raw honesty and intensity, calling back to the rich tradition of strong Australian front women. Acting as the perfect ying to her yang, Sophie is backed by Matt Tanner, Ethan Darnell and Nick Vasey who play with passion and precision.
The Hunting Birds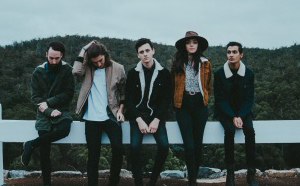 The Hunting Birds are a young and captivating five piece Folk/Rock/Pop outfit originating from Fremantle, Western Australia. Lead by versatile Singer/Song writing duo Connor Minervini and Kendra Fewster, the group brings the subtle Folk qualities of yesteryear to a strong grasping understanding of modern day popular music. Stretching all seas of their craft from pop, to slow classic folk, all the way to rock without once leaving the genre.
Food Vendors
City of Wanneroo Presents: British India didn't just have a great line up of bands, check out the delicious food vendors that were cooking up a storm!
Activities
Bubble Soccer
Circus Skills workshop
Dart-Tag Nerf zone
Flower crown craft
Bouncy castle
Giant bubbles
UV bracelet craft
Face painting
Photobooth
Stay Updated
Be one of the first to know about the latest event news by liking our Facebook page or signing up to the Community Events eNewsletter.
City of Wanneroo Presents is proudly brought to you by the City of Wanneroo. We would like to thank sponsors:
City of Wanneroo Facebook page
City of Wanneroo Events eNewsletter
For more information call 9405 5000.