Wanneroo Showgrounds is set to rock this November with Perth sensations Birds of Tokyo headlining the annual City of Wanneroo Presents concert. TICKET ALLOCATION EXHAUSTED
TICKET INFO
TICKET ALLOCATION FOR THIS EVENT IS NOW EXHAUSTED
If you missed out this time there will be more great events coming soon. Be one of the first to know about the latest event news by liking our Facebook page or signing up to the Community Events eNewsletter.
ESSENTIAL INFO
All the essential information including set times and parking is available to download below:
City of Wanneroo Presents Essential Info
Check back closer to the event to download the event program.
HEADLINER
Having recently won their fourth APRA award for Best Rock Work, alongside multiple ARIA gongs and a suite of platinum plaques, Birds of Tokyo are one of Australia's top contemporary rock bands.
Dark, dystopian heavy synth-rock sounds plus a swag of signature anthems is exactly what fans can expect when Birds of Tokyo take to the stage on 4 November. The band will get crowds rocking out to tunes from latest album Brace, as well as smash hits Lanterns and I'd Go with You Anywhere.
WIN THE ULTIMATE BIRDS OF TOKYO PRIZE PACK
Community News is super pumped to give one lucky fan and a friend the chance to win an incredible VIP experience!
This awesome prize pack includes:
VIP entry to the event
VIP seating at the event
Dinner for two
For your chance to win this exclusive prize, complete this competition entry form.
For more terms and conditions click below.
Competition Terms & Conditions
SUPPORT ACTS:
The impressive lineup doesn't end there. Check out the barrage of talented bands who will be hitting the stage alongside Birds of Tokyo for an unforgettable night of live music.
Winterbourne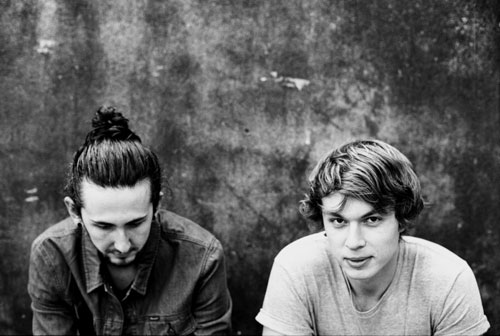 It's been a few years since Winterbourne released their debut EP, All But the Sun, an earthy, intimate shot of neo-folk that peaked at # 9 on the iTunes Album Charts.
The young duo from NSW Central Coast have been busy since with critics falling over themselves at Winterbourne's live shows.
Whilst selling out their own shows, playing festivals and supporting acts like The Strumbellas, James Bay, Patrick James and Little May has kept the guys away from home a lot, for best friends Draper and Jordan Brady, the touring has only strengthened their already tight bond.
All But the Sun tipped its hat to the modern folk of bands like Boy & Bear and Mumford & Sons, evoking the spirit of Simon & Garfunkel, Pendulum now takes Draper and Brady in a different direction altogether, with their love of The Beatles filtering through a kaleidoscope of modern influences to create something at once familiar and fresh.
The Money War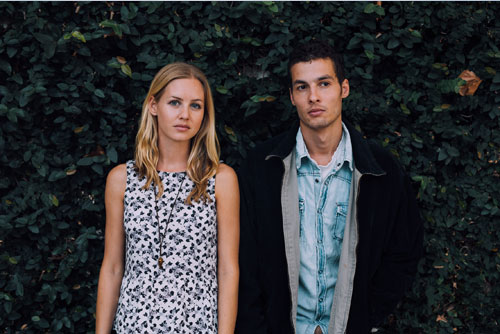 The Money War was conceived during an American road trip when Dylan Ollivierre (Rainy Day Women) and Carmen Pepper (Warning Birds) were working out what to do following the breakup of their respective bands. It was during this highly creative period that a new project organically emerged.
In LA and San Francisco they spent time with Arne Franger (Prince, Paul McCartney) and Tom Monahan (Devendra Banhart, Fruit Bats) who convinced them of the value of the new songs. "During a writing burst in the US where I wrote 5 songs in a day" reflects Dylan "we ended up recording over 20 iPhone demos.
In 2016 The Money War were named Triple J unearthed winner. Their debut single 'Give it Time' picked up radio plays and great reviews in Australia, US and Europe, followed by 'Recall' which has received heavy rotation both nationally and internationally.
These Winter Nights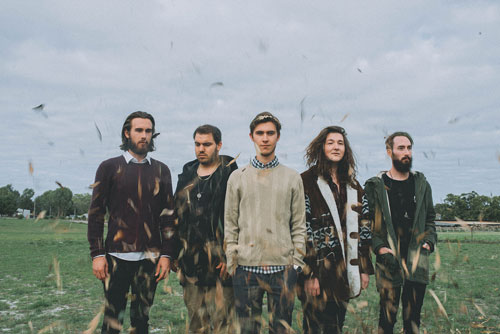 The alternative folk/rock band These Winter Nights have worked on creating a name for themselves in the Perth music scene with their goose-bump inducing folk and heartfelt stage performance. Built upon the song writing of Lucas Jones and drawing influence from the sounds of Radiohead, Bon Iver and Boy & Bear, the five -piece have refined their sound into what is an honest and captivating experience. As well as playing an array of shows and regional tours supporting acts such as Stillwater Giants, Tired Lion and The High Leary's, These Winter Nights have laboured over their debut single.
Released in late 2016, Hearts On Fire is a 3-track record, seeking to capture and build upon their live performance to deliver a haunting, textured slice of their cinematic folk-rock. The single 'Heart's On Fire' has since earned itself a nomination for WAM Song of The Year (Folk).
The Spring Peaks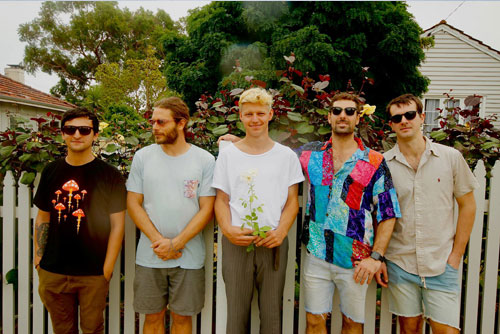 Perth Indie-Pop five-piece The Spring Peaks have hit Triple J's Home and Hosed as one of the latest and greatest creators in home-grown tunes.
With sounds resonating from greats such as Dylan and Springsteen, the band will take you on a journey like no other, where your soul will be lifted to the heights of dreaminess so sit back, relax and listen to the sun dappled sounds of The Spring Peaks.
In their opening year The Spring Peaks have already ticked boxes they had never imagined at such an early stage supporting the likes of The Creases, Verge Collection and Mosquito Coast in some of Perth's best music venues.
Their music has been described as "down to earth", "jangly", "sunny", "joyful" and "road-trip worthy" with telling reviews from Triple J unearthed Director "Dave Ruby Howe" so sit back, relax and listen to the sun dappled sounds of The Spring Peaks.
FOOD VENDORS:
City of Wanneroo Presents: Birds of Tokyo doesn't just have an amazing line up of bands, a selection of Perth's best food trucks will be rolling in too!
Pinchos – Hola! Authentic, fun Spanish paella
Lucky Chan's Bao Bar – Indulge in all kinds of bao to satisfy those cravings
The Wooden Box – Home cooked food never tasted so good
Pash Frozen Yoghurt – Guilt free pleasure! Hand-made using locally sourced ingredients
Lena Lu – Amore! Italian bombolini doughnuts with an assortment of delicious fillings
Braised Bros. – Delicious WA produce cooked using the classing technique of braising
Gourmet Poshdog – Natural homemade sausages served in freshly baked brioche rolls with worldly relishes
Baguette Me Not – French Vietnamese fusion serving up gourmet food bowls, taco sliders and banh mi
Suppa Club – Hand-made delicious, healthy, wholesome soups
Ma La Margaret River Dumplings – Delectable dumplings that will blow your mind
Ragin Cajun – Famous bbq sticky ribs fit for a Texan feast
Spiral Spud Stick – Crunchy, golden potato snacks with your choice of sauce
McCoffee – Taking care of all your caffeine needs
Bootlegger Coffee – Tasty coffee, cold pressed juices, doughnuts, slices and more
Churro Central - Indulgent Spanish doughnuts served with dipping sauce and whipped cream
Mojito Cantina - A Mexican fiesta of tortillas, tacos, nachos, wedges and churros
Pudding Lane - Homemade, traditional filled Yorkshire puddings and pasties
QUESTIONS?
Find the answers by clicking below in our Concert FAQs
City of Wanneroo Presents ticketing FAQs
VOLUNTEERING:
Are you interested in volunteering at our community events? There are several positions available and it is a great opportunity to gain some event experience as well as be part of something that gives back to the community. If you are interested or would like more information click below:
Be one of the first to know about the latest event news by liking our Facebook page or signing up to the Community Events eNewsletter.
City of Wanneroo Facebook page
City of Wanneroo Events eNewsletter
The City of Wanneroo would like to thank sponsors Wanneroo Times and Banksia Grove.

For more information call 9405 5000.