Home
Winter Planting Event - Two Rocks
Winter Planting Event - Two Rocks
Date: 8th July 2018
Location: Meet at the reserve on Forrest Grove, Two Rocks.
Time: 09:00 - 12:00
Cost: Free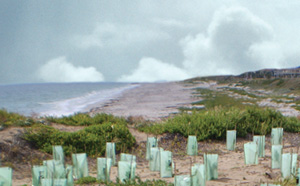 Join the City of Wanneroo and your neighbours in planting for a greener future.
The City of Wanneroo's annual winter Community Planting Events kick off in June, with local residents invited to come along and help rejuvenate bushland, foreshores and dunes across the City.
The species being planted compliment the existing vegetation in each site.
For more information or to register please contact the City's Conservation Team on 9405 5000 or email: conservationmaint@wanneroo.wa.gov.au.
Please bring gloves, a trowel, water bottle and wear sturdy enclosed shoes.
Morning tea will be provided.
Discover more events