Home
'Scar' Exhibition by Michael Jalaru Torres
'Scar' Exhibition by Michael Jalaru Torres
Date: 24th June 2017 - 21st July 2017
Every day
Location: Conference Room, Wanneroo Library & Cultural Centre, 3 Rocca Way, Wanneroo
Time: 10:00 - 16:00
Cost: Free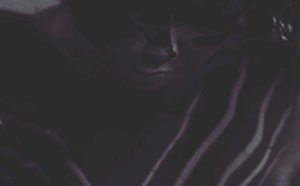 Mon to Sat // 10am to 4pm. An exhibition by Indigenous photographer, Michael Jalaru Torres in collaboration with Paper Mountain Gallery.
Saturday 24 June to Saturday 22 July 2017 // 10am to 4pm, Monday to Saturday (closed Sundays and public holidays)
Generations of marking the landscape, objects and the skin has shown that Australia's first peoples had a complex language of design that connected with an oral history spanning regions and lifetimes forever evolving to the markings of today.
A certain line forming a design on each surface tells a unique songline - animal designs next to a Jill, scarring of the skin shows years of lore, patterns on wood showing clan groups and songlines, carvings on shell to tell stories in dance. All these markings are timeless.
Today we use inks and pigments, metal and digital code to make new markings. These markings show contemporary life of first peoples in the new global connected world, using new techniques we make new scars on the landscape, express ourselves with ink on skin, share new songlines on paper and canvas and capture our liyarn (Soul) and people on camera. Our people are forever evolving to share our stories and today is no different.
This series showcases modern and traditional stories connected by the people and the country. The artists' eyes and hands creates modern dance of movement over time using cameras and paper, capturing the vibrant colours of country to the raw emotion of monochrome images of his people. These images tell a story through the lines and patterns, the scars that everyone has of their life expressed on their skin to the shifting movement of country of six seasons.
Websites:
September 2019

Prev month Next month

The green box highlights today's date and the dates with buttons have events happening on that day.

| Mo | Tu | We | Th | Fr | Sa | Su |
| --- | --- | --- | --- | --- | --- | --- |
| | | | | | | 01 |
| 02 | 03 | 04 | 05 | 06 | 07 | 08 |
| 09 | 10 | 11 | 12 | 13 | 14 | 15 |
| 16 | 17 | 18 | 19 | 20 | 21 | 22 |
| 23 | 24 | 25 | 26 | 27 | 28 | 29 |
| 30 | | | | | | |
Discover more events