Home
Young Entrepreneur Programs at the Girrawheen Hub and Library
Young Entrepreneur Programs at the Girrawheen Hub and Library
Date: 14th October 2017 - 16th December 2017
Every week
Location: Girrawheen Hub, 11 Patrick Court, Girrawheen
Time: 9:00 - 13:00
Cost: FREE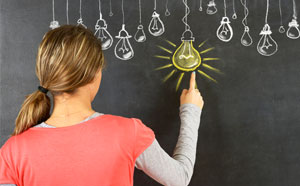 Young people living in the Girrawheen/Koondoola area are invited to participate in a FREE 10 week program focused on Entrepreneurial Innovation.
YEP HQ aims to provide young people living within Girrawheen and Koondoola, a supportive environment to create a better understanding of enterprise and entrepreneurship through our Young Entrepreneur Program.
Young participants will have a choice to participate in workshops where they can take a step by step process of actualising an idea into a practical business or learn and acquire skills in running a pop up cafe. With guided workshop structures, young people can change their way of thinking towards developing their own business.
This program will be guided by qualified educators and industry mentors. In a stimulating environment participants will be shown how to develop entrepreneurial ideas that lead to enhanced employability skills and opportunities.
Students will develop the following skills that will enhance future employability prospects:
Problem solving
Creativity
Communication
Project Management
Teamwork
Decision Making
Entrepreneurship Skills
Workshops on offer
Option A - 'I want to be an Entrepeneur'
Saturdays 10am - 1pm (10 week program)
Option B - 'Learn to run a pop-up cafe'
Saturdays 9am - 12pm (10 week program)
Register your interest by contacting Paul Litwin:
Ph: 0419 952 588
Email: info@innovationinstitute.com.au
Discover more events