Home
Remembrance Day Exhibition 2017
Remembrance Day Exhibition 2017
Date: 10th November 2017 - 15th December 2017
Every day
Location: Wanneroo Library & Cultural Centre, 3 Rocca Way, Wanneroo
Cost: FREE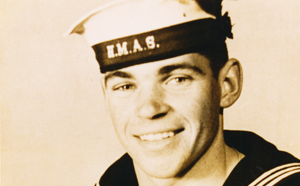 Visit Wanneroo Library and Cultural Centre in November to see our Remembrance Day exhibition for 2017.
This year, the Cultural Services team have put together a display honouring the life of Jack LeCras, Australian Naval veteran and President of the Wanneroo RSL Sub-Branch.
Jack has lived a truly amazing life from witnessing the surrender of the Japanese on board the USS Missouri in 1945, to working in a supervisory role in broadcasting during the Commonwealth Games in Perth and Brisbane. Jack was also instrumental in organising the Wanneroo ANZAC day service earlier this year which demonstrates his ongoing and dedicated commitment to the community.
Visit the Great Court from 10 November to 15 December 2017 to see this wonderful display and see photos and artefacts from his life.
Discover more events