Home
Maps & Exploration at the Wanneroo Regional Museum
Maps & Exploration at the Wanneroo Regional Museum
Date: 14th April 2018 - 30th April 2018
Every day
Location: Wanneroo Museum, Wanneroo Library and Cultural Centre, 3 Rocca Way, Wanneroo
Time: 10:00 - 16:00
Cost: FREE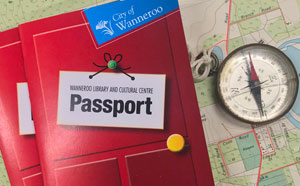 After the success of our summer school holiday activities, the Wanneroo Regional Museum is back with more fun activities for families these April school holidays.
Opening hours
Monday, Tuesday, Wednesday & Friday 10:00am - 4:00pm
Thursday 10:00am - 5:00pm
Saturday 12:00pm - 4:00pm
Sunday closed
This coming school holiday program is all about maps and exploration. Pick up a passport from the Wanneroo Regional Museum and explore the Wanneroo Library and Cultural Centre collecting stamps and stickers as you go or get crafty in the Museum. You can explore the museum with a map reading treasure hunt then check out some amazing historical maps of the City in our Community History Centre.
Make sure you take in our new display 'The Way Wanneroo Was' which celebrates some of the places that have been important in the building of the Wanneroo community we know today.
As always, there is plenty to do and see at the Wanneroo Regional Museum!
Discover more events