Home
Volunteer Recruitment and Retention - Community Group Workshop
Volunteer Recruitment and Retention - Community Group Workshop
Date: 17th May 2018
Location: Clarkson Library, Cnr Ebb Way & Ocean Keys Blvd, Clarkson
Time: 18:00 - 20:00
Cost: Free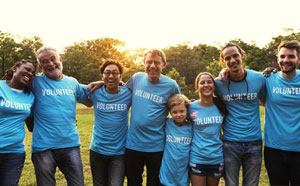 Are you looking for volunteers?
Take a fascinating and different look into volunteer recruitment and retention for your community group. Discover how to attract, retain and work with all age-groups.
This workshop will be facilitated by Volunteering WA.
Come along to one of our Workshops to help your community group grow and thrive in the local area.
Register by clicking below!
Volunteer Recruitment and Retention registration
Light catering and refreshments will be provided.
For further information please call 9405 5916.
Discover more events