Home
Now That's Entertainment
Now That's Entertainment
Date: 30th June 2018 - 21st September 2018
Every day
Location: Wanneroo Museum, Wanneroo Library and Cultural Centre, 3 Rocca Way, Wanneroo
Cost: Free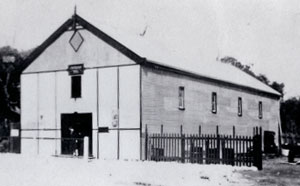 A new display from the Wanneroo Regional Museum celebrates Centenary Hall, the entertainment hub of Wanneroo in times gone by.
Originally owned by the Dennis family the Centenary Hall was located at the corner of Hastings Street and Wanneroo Road alongside Dennis's Garage.
It was the social centre of the Wanneroo Community and from 1929 until it's demolition in 1969, the hall held well attended screenings of films in addition to dances and meetings. This display remembers the fun and frivolity of this lost treasure of Wanneroo, exhibiting objects from the museum collection such as vintage radios, projectors and gramophones that recall times of laughter and light hearted fun.
Dance on in to the museum from 30 June to 21 September or visit during the July school holidays to take part in some fun activities for kids.
Opening hours
Monday, Tuesday, Wednesday & Friday 10:00am - 4:00pm
Thursday 10:00am - 5:00pm
Saturday 12:00pm - 4:00pm
Sunday closed
Public holidays - closed
Discover more events