Join us to experience eclectic sounds, music and tastes from around the world, with an evening that will excite your senses!
Once again the City of Wanneroo will be alive with the sounds and tastes from around the world at the annual Global Beats & Eats presented by LiveLighter on Saturday, 11 April 2015 at Liddell Park, Girrawheen.
This year the City is proud to announce internationally acclaimed reggae artist Jimmy Cliff will headline the event. Jimmy was inducted into the Rock and Roll hall of fame in 2010 and has an international career spanning 40 years. He is best known for hits such as 'Wonderful World, Beautiful People', 'Vietnam', 'Many Rivers to Cross', 'I Can See Clearly Now' and 'Wild World'.
He has also collaborated with The Rolling Stones, Annie Lennox and Elvis Costello and has had his songs covered by Willie Nelson, Bruce Springsteen and Cher.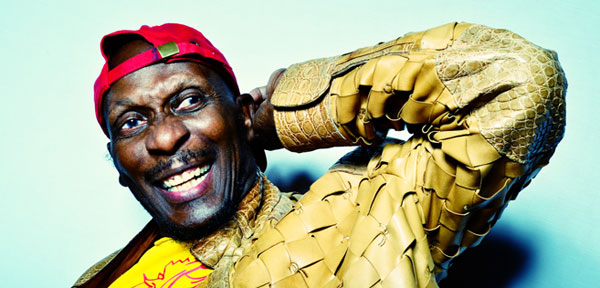 This family friendly is FREE! However, tickets are essential.
Ticket Information
There is a maximum of four (4) tickets per email address. NOTE: Children 12 years and younger do not require a ticket but must be accompanied by a guardian.
Please note: Multiple registrations under the same email address are not accepted and will be subject to cancellation.
Your tickets will be automatically emailed to you. Please ensure you print out your tickets or have them available to display on your smart phone at the entry gate.
If you have obtained tickets and can no longer attend please cancel them in order to allow others to attend. Tickets are non-transferable.
If you require assistance with obtaining your tickets please feel free to visit the friendly staff at any City of Wanneroo branch Libraries. They will be able to help you register and print out your tickets.
Event Information
There will be plenty of activities and entertainment for the whole family, as well as a variety of cuisines to sample from all corners of the globe. Head down from 4pm for an evening that promises to be a sensation for the senses.
Download the Global Beats & Eats 2015 program
Download the Global Beats & Eats 2015 essential information
Support Acts:
The City of Wanneroo is extremely excited to announce our fantastic supporting acts at Global Beats & Eats 2015!
Huaira - A Chilean Pan Pipe group showcasing authentic Andean music on traditional instrumentation.
The Brow - A high-energy brass n' beats five-piece party band that play genre-defying, dance-demanding electronic/hip hop/pop music laced with an irrefutable energy and a heavy platter of global sounds.
Nueva Salsa Orchestra - A funky orchestra drawing influence from the hippest modern salsa acts from around the world including Cubanismo, the Afro-Cuban All Stars and the Spanish Harlem Orchestra.
Food Vendors: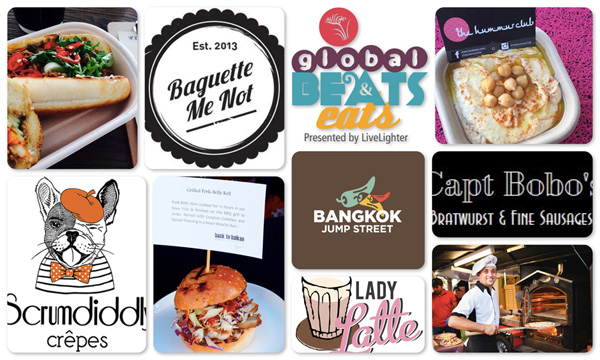 Back to Balkan - Eastern European
Baguette Me Not - Franco Vietnamese Fusion
Bangkok Jump Street - Authentic Thai
Captain Bobo's - German Bratwurst
El Asador - Argentinean
Gladiator Wood Fired Pizza
Lady Latte - Caffeine Fix
Marcelita's Empanadas - Colombian
McCoffee - Caffeine Fix
Meast - Middle Eastern Street Food
Mojito Cantina - A Mexican Fiesta
Perfect Pofferjes - Mini Dutch Pancakes
Sabor Latino - Traditional Latino Nachos
Satay on Charcoal - Malaysian Satay
Scrumdiddly Crepes - French Crepes
Hummus Club - Modern Lebanese
Zest Icecream - Icy Treats
Entertainment:
Akwaaba - An energetic, powerful and interactive group of performers using traditional African hand drums and other percussion instruments to bring the rhythms of Africa to life.
B Boys (The Dance Collective) - B-boying and b-girling (breakdancing) is the original dance of hip hop to come out of the Bronx. Catch the B Boys working their thang in this demo then head to The Dance Collective to learn some fresh moves for yourself.
Samba Dancers - The Samba Dancers will be bringing the flavour of Brazil alive in this spectacular, colourful roving dance set. Get your hips moving and shake along with them!
Selendang Sutra - An Indonesian community dance group that present a series of short dances from different regions of Indonesia.
The Lion Dancers - Performed by Kung Fu schools, it brings with it good fortune, prosperity and longevity. Celebrating with its parade of colours and live percussion instrument accompaniment. During the dance itself, all of the props used also carry auspicious meanings, bringing well wishes.

Be one of the first to know about the latest event news by liking the City of Wanneroo Facebook page or signing up to the Community Events eNewsletter.
Global Beats & Eats presented by LiveLighter is proudly brought to you by the City of Wanneroo.
The City of Wanneroo would like to thank major sponsor Healthway and media sponsors Wanneroo Times and 96FM.

For more information, telephone 9405 5000.