Home
Photography Workshop - ages 10 to 16 years
Photography Workshop - ages 10 to 16 years
Date: 7th January 2019
Location: Various locations
Time: 10:30 - 14:00
Cost: $15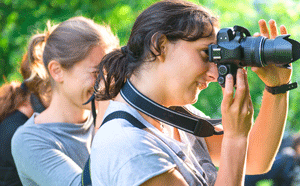 Bring your selfie game and learn some new photography skills with a professional photographer.
Throughout the sessions you will learn skills about nature photography, portrait photography, smart phone photography.
Booking
If you require further information or need help with your booking, please contact the Youth Services team on 9405 5000.
Discover more events