Home
Art Workshop - ages 9 to 16 years
Art Workshop - ages 9 to 16 years
Date: 23rd January 2019
Location: Clarkson Youth Centre, 59 Key Largo Drive, Clarkson
Time: 10:00 - 14:00
Cost: $5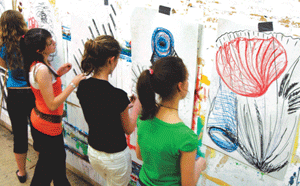 Get creative and join us for a hands-on fun art program!
Use your creativity, using various materials and techniques to create a piece of art work that can be displayed in the community. Lunch provided.
Booking
FULLY BOOKED
If you require further information or need help with your booking, please contact the Youth Services team on 9405 5000.
Discover more events