Home
Soccer Camp 2 - ages 5 to 12 years
Soccer Camp 2 - ages 5 to 12 years
Date: 29th January 2019 - 30th January 2019
Every day
Location: Kingsway Indoor Stadium, Kingsway, Madeley
Time: 13:00 - 16:00
Cost: $54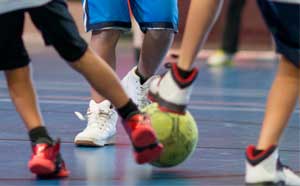 Can't get enough of soccer?
Tuesday 29 to Wednesday 30 January.
Our all-star coaches will help enhance your child's performance by improving their technique and increasing their skills. There are drills, games and challenges ensuring our half-day and full-day camps are filled with fun!
Coaches qualifications: Head coach, National and International Futsal Player, State Futsal Junior and Senior Coach.
Booking
Alternatively, customers may also enrol in person at Kingsway Indoor Stadium at 130 Kingsway, Madeley WA 6065
Discover more events