The City of Wanneroo's free outdoor cinema, Live in the Amphitheatre, is back bigger than ever!
Take advantage of the warm summer nights by enjoying a family favourite film under the stars in the City's Jacaranda Amphitheatre throughout summer.
The line-up features a mix of blockbuster, family friendly, action and comedy flicks on the big screen. Pack a picnic or pick up a tasty bite to eat from the onsite food vendor.
Gates open from 6pm with screenings starting at approximately 7.30pm when the sun sets. Pre-show activities at select screenings will include live music and face painting.
All screenings are free, but tickets and photo ID to show you are a City of Wanneroo resident/ratepayer are essential. Tickets for January's screenings will be available exclusively to City of Wanneroo residents/ratepayers from 9am Monday, 11 December.
There is a maximum of four adult tickets per household. Children 15 and under require a children's ticket.
DECEMBER PROGRAM
Tickets for the December program have now sold out.
Love Actually (M) Romance / Comedy Wednesday, 13 December SOLD OUT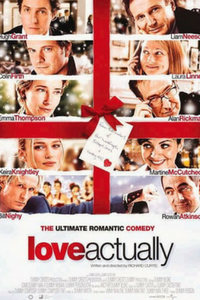 Spread the festive love with this holiday staple. Love Actually entwines nine stories with one emotion that connects them all: love. Starring Hugh Grant, Keira Knightley and Laura Linney to name a few, this movie is exactly what you need to get into the holiday spirit!
Home Alone (PG) Family / Comedy Saturday, 16 December SOLD OUT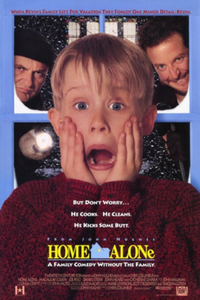 Merry Christmas ya filthy animals! It's Christmas time and the McCallister family are preparing for a vacation in Paris, France. The family leave in a rush to make it to the airport in time without realising eight year old Kevin McCallister is accidently left at home. Not all fun and games, Kevin quickly finds he must protect his house in an attempt to defeat a pair of bumbling burglars.
Polar Express (G) Family / Fantasy Wednesday, 20 December SOLD OUT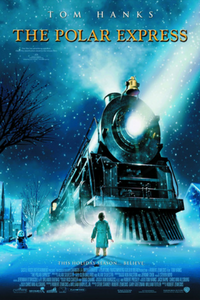 A young boy boards a powerful magic train headed to the North Pole on Christmas Eve. The enchanting train ride takes him on a journey of self-discovery which shows him that the wonder of life never fades for those who believe.
Elf (G) Family / Comedy Saturday, 23 December SOLD OUT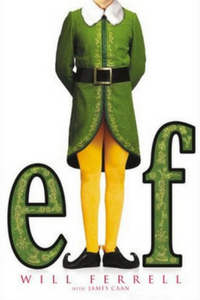 Raised among Santa's elves by Papa Elf, Buddy grew up in the North Pole inadvertently wreaking havoc on the elf community due to his unusual large size. On a journey of self-discovery, Buddy travels to New York City, in full elf uniform to find his real father.
JANUARY PROGRAM
Tickets are available to City of Wanneroo residents from 9am Monday, 11 December 2017.
If not sold out, any remaining tickets will open to the general public at 9am Monday, 18 December 2017.
WEEK 1
Pete's Dragon (PG) Family / Adventure Wednesday, 3 January SOLD OUT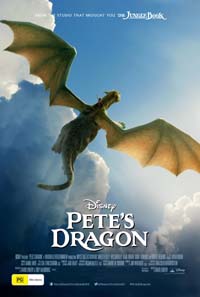 Grace's father Mr. Meacham is a woodcarver that delights local children with stories of a mysterious dragon that lives deep in the woods. Grace always believed these stories were nothing but tall tales until she meets Pete, a 10 year old orphan who claims he lives in the woods with a giant, friendly dragon named Elliot. Follow Grace's journey as she sets out to investigate if this fantastic claim is true.
Bran Nue Dae (PG) Comedy / Music / Drama Friday, 5 January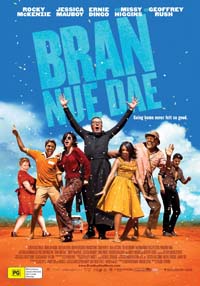 In the summer of 1969, a young Willie Johnson from Broome is sent to a Catholic boarding school in Perth, under the direction of headmaster Father Benedictus. The rebellious young man runs away from the mission but returns after experiencing an amazing journey with Father Benedictus hot on his trail that ultimately leads him back home and fundamentally changes his life.
The Lego Batman Movie (PG) Fantasy / Action Saturday, 6 January SOLD OUT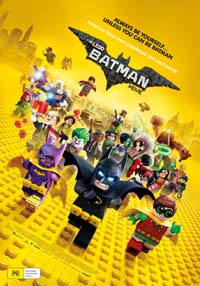 Batman's used to dealing with Gotham's usual suspects as they plan to rule Gotham City. But when the Joker starts his hostile takeover, Batman needs to lose his lone vigilante ways and take all the help he can get. Maybe he can learn a thing or two from his accidently adopted teenage orphan Robin who is eager to become his superhero sidekick.
WEEK 2
The Big Sick (M) Drama/Romance Wednesday, 10 January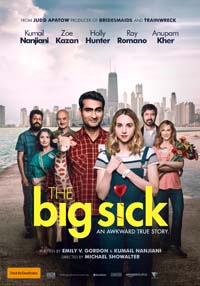 Pakistan born comedian Kumail and grad student Emily Gardner fall in love after meeting at one of Kumail's stand-up comedy shows. As their relationship blossoms, the two struggle as their cultures clash. When Emily is diagnosed with an illness, Kumail is challenged to face her feisty parents, his family's expectations, and his true feelings.
Harry Potter and the Prisoner of Azkaban (PG) Adventure / Family / Fantasy Friday, 12 January SOLD OUT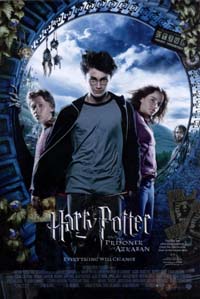 It's Harry Potter's third year at Hogwarts and not only does he have a new 'defence against the dark arts' teacher, there is trouble brewing. His third year starts off badly when he learns that convicted murderer Sirius Black has escaped from Azkaban Prison and is coming after him. Dementors are sent to protect Hogwarts from Black and there's a rift between Hermione, Ron and Harry.
The Secret Life of Pets (G) Family / Adventure / Comedy Saturday, 13 January SOLD OUT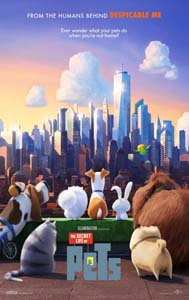 Max is a spoiled Jack Russell Terrier who enjoys a comfortable life in a New York building until his owner Katie adopts Duke, a giant mongrel from the pound. As the two dogs venture outside, they go up against a group of alley cats who remove both dogs' collars and leave them to get caught by animal control. They are rescued by the 'flushed pets' and embark on an adventure to return home.
WEEK 3
Trolls (G) Fantasy / Adventure Wednesday, 17 January SOLD OUT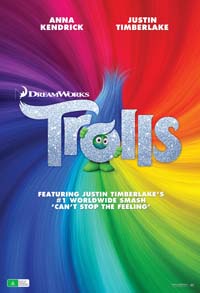 Trolls are happy, singing dancing and hugging creatures that live in fear of the Bergens. When the Bergens invade Troll Village, Poppy and Branch must set off on a journey to rescue the captured Trolls and stop the Bergens from celebrating the annual Trollstice which involves imprisoning and eating trolls.
Kingsman: Secret Service (MA) Action / Crime / Science Fiction Friday, 19 January SOLD OUT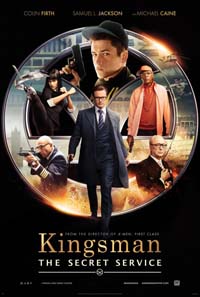 Eggsy lives in a South London housing estate and seems to be headed for a life behind bars until the very dapper Harry Hart recruits him to be a trainee in the secret service's ultra-competitive training program and the same organisation his late father worked for. Eggsy is challenged as a global threat emerges from a twisted tech genius.
Despicable Me 3 (PG) Family / Adventure Saturday, 20 January SOLD OUT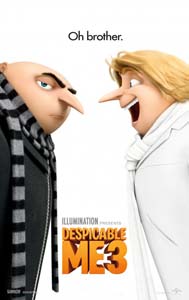 Gru leaves his life of crime and decides to remain retired and travel to Freedonia to meet his long-lost, charming, cheerful, and more successful twin brother Dru who wants to team up with him for one last criminal heist. The reunited brothers soon find themselves in an uneasy alliance to take down an even bigger enemy.
WEEK 4
Beauty & the Beast (PG) Family / Fantasy / Musical Wednesday, 24 January SOLD OUT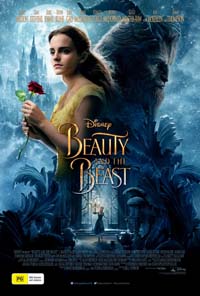 Belle is a beautiful, bright and independent young woman who is taken prisoner by a beast in its castle. Looking beyond the beast's hideous exterior, Belle befriends the castle's enchanted staff and begins to recognise the kind heart and soul the beast possesses on the inside.
Lion (PG) Drama / Biography Friday, 26 January SOLD OUT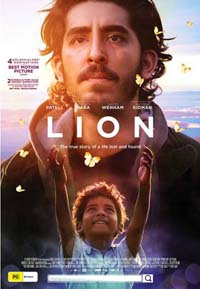 Five year old Saroo finds himself lost on the streets of Calcutta, thousands of kilometres from home. Lost in an alien environment and too young to identify his home to the authorities, Saroo struggles to survive as a street child. He survives many challenges before being adopted by a couple in Australia.
Moana (PG) Fantasy / Adventure Saturday, 27 January SOLD OUT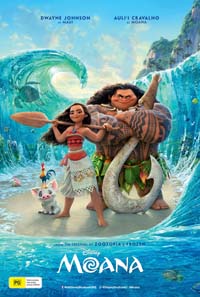 Moana, an adventurous teenager sets sail out on a daring mission to save her people when a terrible curse incurred by the Demigod Maui reaches Moana's island. During her journey Moana encounters enormous monsters and impossible odds but fulfills the ancient quest of her ancestors and discovers her own identity.
WEEK 5
Sully (M) Biography / Drama Wednesday, 31 January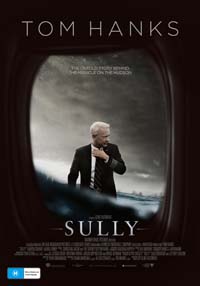 On January 15, 2009, the world witnessed the "Miracle on the Hudson" when US Airways pilot Captain Chesley "Sully" Sullenberger had to perform one of the most difficult landings ever attempted, when his Airbus A320 lost power in both its engines, forcing the pilot to make an emergency landing on the Hudson River.

Movie Classifications

G - General, suitable for everyone. Content is very mild in impact.


PG - Parental Guidance is recommended for children under 15 years of age.


M – Recommended for mature audiences. Content is moderate in impact.


MA15+ - Mature accompanied. Children under the age of 15 must be accompanied by a parent or adult guardian.
It is at your discretion whether it will be appropriate to bring your children to specific movie screenings. All children under 15 must be accompanied by a parent or adult guardian.
You are welcome to bring your own picnic and rugs, however high chairs are permitted in the back row only - this area fills up quickly, so arrive early to avoid disappointment.
Prams and inflatable furniture are not permitted. This is an alcohol and smoke free event.
Thanks to our event sponsor Wanneroo Times.

Be one of the first to know about the latest event news by liking our Facebook page or signing up to the Community Events e-newsletter.