Excite your senses with sounds and tastes from all corners of the globe at the annual City of Wanneroo Global Beats & Eats presented by LiveLighter festival on Saturday 18 March.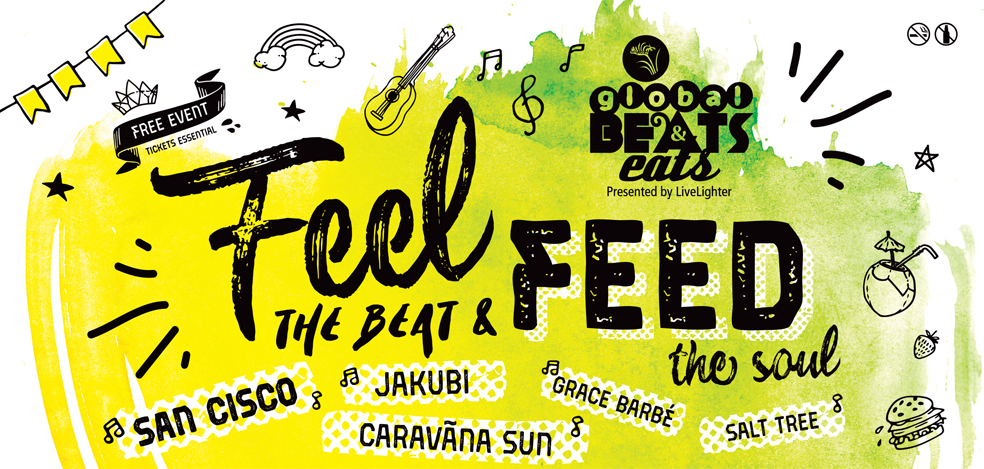 Beautiful Paloma Park in Marangaroo will be transformed into a magical mecca for foodies and music lovers who will be taken on a journey around the world.
HEADLINER
SAN CISCO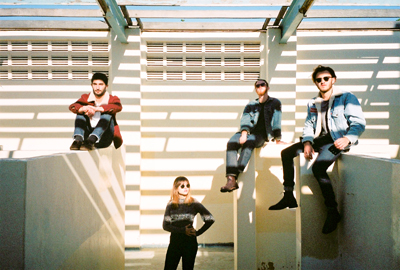 The FREE City of Wanneroo event will be headlined by Perth's very own chart toppers San Cisco! Having performed at festivals around the world, the Western Australian four-piece will bring their show stopping performance to Global Beats & Eats presented by LiveLighter ahead of their highly anticipated 2017 album release.
The indie pop group have a multitude of awards and accolades behind them, including their 2011 song "Awkward" which took out the "Most Popular Single" and "Most Popular Music Video" awards at the 2012 Western Australian Music Industry (WAMI) Awards.
TICKET INFORMATION
The family friendly event is FREE! However, tickets are essential. Be sure to book early to avoid disappointment.
There is a maximum of four (4) tickets per email address. NOTE: Children 12 years and younger require a child ticket and must be accompanied by a guardian.
Multiple registrations under the same email address are not accepted and will be subject to cancellation.
Your tickets will be automatically emailed to you. Please ensure you print out your tickets or have them available to display on your smart phone at the entry gate.
If you have obtained tickets and can no longer attend please cancel them in order to allow others to attend. Tickets are non-transferable.
If you require assistance with obtaining your tickets please feel free to visit the friendly staff at any City of Wanneroo branch Libraries. They will be able to help you register and print.
ESSENTIAL INFORMATION
Click below to download an essential information fact sheet.
Global Beats & Eats 2017 - Essential Information
SUPPORT ACTS:
The good news doesn't stop there… This year's lineup includes a barrage of talented artists.
JAKUBI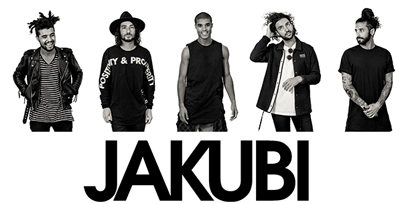 Melbourne based quintet, Jakubi will be bringing their swinging, slick and sizzling buffet of pop, R&B, hip-hop, rock and soul sounds to life with an explosive performance.
Their viral smash "Couch Potato" led them to Los Angeles in 2016 where they recorded their debut EP, 61 Barkly. For six months, they collaborated with everybody from GRAMMY® Award winning producer Eric Hudson [Kanye West, John Legend, Dr. Dre] and Harmony Samuels [Ne-Yo, Chris Brown] to FRESHM3N III [Nicki Minaj, Britney Spears].
Flawlessly melding the sounds of a talk box one minute and reggae-inspired guitar the next, the band's infectious songs are guaranteed to have you dancing.


CARAVÃNA SUN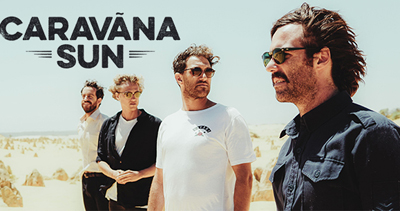 Caravãna Sun have had an epic journey from conception to elevation with the band playing over 500 shows around the world in the last five years. In 2016 alone, not only did the band release a string of singles and two breathtaking film clips, the four-piece laid their cards on the table with Guerrilla Club, their 3rd studio album.
Not content with just being a celebration of all things Australiana, the Sydneysiders brought in some serious Aussie heavyweights to help bring Guerrilla Club to life. Recorded at Wasteland Studios in WA, Eskimo Joe guitarist Joel Quartermain was enlisted to draw out the record's hidden sounds. It resulted in the most contemporary sounding record the band have made, aiming to engulf listeners with it's seamless mix of world-fuelled, rebellious surf rock.


GRACE BARBÉ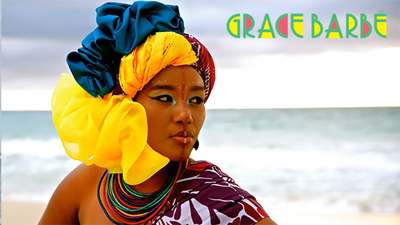 Seychelles islander Grace Barbé will open the event with her colourful and energetic fusion of tropical island rhythms with African percussion, reggae, pop, rock and Latin flavours.
In addition to playing guitar and bass, Grace also sings in three languages; English, Kreol and French. Her band has been awarded "Best World Act" an incredible five years running in Western Australia.
Grace will light up the stage with a vibrant and engaging presence.


SALT TREE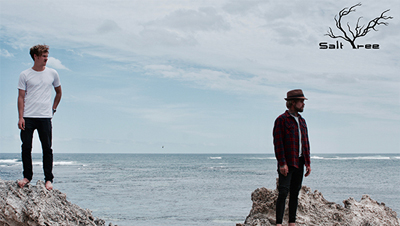 Salt Tree is a duo project from Margaret River. Since forming in early 2015, they have developed a style ranging from laid back acoustic to upbeat folk, extending to a new project combining electronic production, acoustic guitars and harmonies.


EVENT INFORMATION
There will be plenty of activities and entertainment for the whole family, as well as over twenty food vans serving a variety of cuisines from all corners of the globe. Head down from 4pm for an evening that promises to be a sensation for the senses.
Download the program of events by clicking below:
Global Beats & Eats 2017 - Program
ROVING ENTERTAINMENT & ACTIVITIES
Chinese Lion Dancers - Bringing good fortune, prosperity and longevity the Lion Dance is a parade of colour and live percussion.
Hula Magic – Catch the Polynesian warriors and hula dancers shake their grass skirts in this colorful performance.
Beleza – Get loud with the sound of Samba, the Beleza carnival drummers are not to be missed.
Fanfarra – These vibrant ladies will be bringing the energy and colour of Rio alive in a spectacular roving dance set. Get your hips moving and shake along with them.
Free Family Activities:
Bouncy Castle
Face Painting
Photobooth
Drumming workshop
Drum making craft
Plus more!
FOOD VENDORS
Andy's Bratwurst – Traditional German bratwurst with coeliac, gluten free and vegetarian alternatives
Baguette Me Not – An incredible fusion of French and Vietnamese street food with delicious Banh Mi inspired baguettes
Bankgok Jump Street – Spice up your palete with tasty Thai street food
Big E'ls Nino – Full of Latin America flavours the chef's fusion dishes including hot chips with a twist are delightful
Braised Bros - Specializing in slow cooked humble food, these guys take the brisket
El Asador – Sizzling Argentinean BBQ cuisine choripan, asado (beef ribs), grilled chorizo and more!
Gladiator Woodfired Pizza – Traditional Italian pizzas packed with a punch
Lady Latte – All you need for a caffeine fix, plus snacks
La Crepe de Paris – Be transported to France with sweet and savoury crepes. Bon appetit!
Lena Lu Creations – Handmade Italian bombolini doughnuts with an assortment of yummy fillings
McCoffee – Everything is better with coffee
Mojito Cantina – A taste of Mexico, delicious tacos, nachos and more
Ninja Cuisine – Japanese street food. Take a trip to Tokyo with gyoza, takoyaki balls, okonomiyaki and more
Pash Frozen Yogurt – Guilt-free pleasure, handmade using locally sourced ingredients
Pinchos – Authentic, fun and tasty Spanish flavours
Ragin Cajun – A Cajun Texan feast! Buffalo wings, pulled pork and sticky pork ribs plus Cajun fries
Sabor Latino – Traditional Latino nachos and juicy corn on the cob
Satay on Charcoal – Smoky Malaysian satay
Tikka Tango – Spice things up with some tasty Indian Street Food. Their chips are pretty tasty too!
Zest Ice Cream – Cool down with an icy treat
More vendors to be announced soon!
Check out Dan Sultan and Kim Churchill doing their thing at the 2016 concert.
Be one of the first to know about the latest event news by liking the City of Wanneroo Facebook page or signing up to the Community Events eNewsletter.
WIN A VIP EVENT EXPERIENCE
Community News is super pumped to give one lucky fan and a friend the chance to win an incredible money-can't-buy experience at Global Beats & Eats presented by LiveLighter!
This awesome prize pack includes:
VIP entry to the event
$50 worth of food vouchers
A behind the scenes backstage meet and greet
For your chance to win this exclusive prize subscribe to your local Community Newspaper by clicking below:
Already subscribed? Too easy – you're automatically in the running when you register for concert tickets as long as you use the same email address as your subscription.
For more terms and conditions click below:
The City of Wanneroo would like to thank sponsors Healthway, LiveLighter, Lotterywest & Wanneroo Times.

For more information, telephone 9405 5000.