Please note, all City of Wanneroo libraries and the Wanneroo Regional Museum will be closed for Anzac Day.
Home
Events on 2nd Dec 2017
Events for 2nd Dec 2017
Showing 1 to 3 of 3 events.
Let Me Be Myself - The Life Story of Anne Frank exhibition
Date: 10th November 2017 - 22nd December 2017
Every day
Location: Main Gallery, Wanneroo Library & Cultural Centre, 3 Rocca Way, Wanneroo
Time: 10:00 - 16:00
Cost: FREE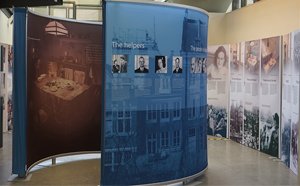 Apart from the story of Anne Frank and the historical context of her time, it specifically highlights the contemporary relevance of the story of Anne Frank.
Opening times - Monday to Saturday 10am to 4pm.
"Let Me Be Myself" contains seven historical modules. The structure and design of this part of the new exhibition enables visitors to identify with the personal story of Anne Frank.
Large-size pictures show Anne's happy early childhood in Frankfurt, followed by the immigration to Amsterdam and the time in hiding.
In a consequent manner the exhibition connects the personal story of the Frank family with the important historical events of that time: the rise of the national socialists, the isolation and discrimination of the Jewish population, eventually escalating in the Holocaust. The connection between the personal story of Anne Frank and the historical context shows the consequences the anti-Jewish measures had on one particular person.
To emphasise the chronological order of events, almost every panel contains a time line.
Below the time line is the personal story of Anne Frank and above the time line the visitor is confronted with the 'big historical events' of that time. In this manner it is easy to understand the connections between the 'small' and 'big' history.
Photo collection of the Anne Frank Stichting. (Amsterdam).

Remembrance Day Exhibition 2017
Date: 10th November 2017 - 15th December 2017
Every day
Location: Wanneroo Library & Cultural Centre, 3 Rocca Way, Wanneroo
Cost: FREE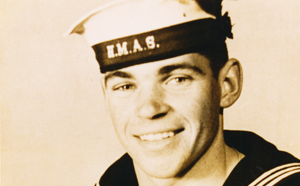 Visit Wanneroo Library and Cultural Centre in November to see our Remembrance Day exhibition for 2017.
This year, the Cultural Services team have put together a display honouring the life of Jack LeCras, Australian Naval veteran and President of the Wanneroo RSL Sub-Branch.
Jack has lived a truly amazing life from witnessing the surrender of the Japanese on board the USS Missouri in 1945, to working in a supervisory role in broadcasting during the Commonwealth Games in Perth and Brisbane. Jack was also instrumental in organising the Wanneroo ANZAC day service earlier this year which demonstrates his ongoing and dedicated commitment to the community.
Visit the Great Court from 10 November to 15 December 2017 to see this wonderful display and see photos and artefacts from his life.
Young Entrepreneur Programs at the Girrawheen Hub and Library
Date: 14th October 2017 - 16th December 2017
Every week
Location: Girrawheen Hub, 11 Patrick Court, Girrawheen
Time: 9:00 - 13:00
Cost: FREE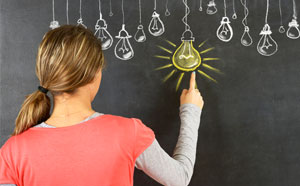 Young people living in the Girrawheen/Koondoola area are invited to participate in a FREE 10 week program focused on Entrepreneurial Innovation.
YEP HQ aims to provide young people living within Girrawheen and Koondoola, a supportive environment to create a better understanding of enterprise and entrepreneurship through our Young Entrepreneur Program.
Young participants will have a choice to participate in workshops where they can take a step by step process of actualising an idea into a practical business or learn and acquire skills in running a pop up cafe. With guided workshop structures, young people can change their way of thinking towards developing their own business.
This program will be guided by qualified educators and industry mentors. In a stimulating environment participants will be shown how to develop entrepreneurial ideas that lead to enhanced employability skills and opportunities.
Students will develop the following skills that will enhance future employability prospects:
Problem solving
Creativity
Communication
Project Management
Teamwork
Decision Making
Entrepreneurship Skills
Workshops on offer
Option A - 'I want to be an Entrepeneur'
Saturdays 10am - 1pm (10 week program)
Option B - 'Learn to run a pop-up cafe'
Saturdays 9am - 12pm (10 week program)
Register your interest by contacting Paul Litwin:
Ph: 0419 952 588
Email: info@innovationinstitute.com.au
Discover more events