Home
Events on 3rd Jun 2017
Events for 3rd Jun 2017
Showing 1 to 2 of 2 events.
Clothing and textiles drop off day – 2 locations!
Date: 3rd June 2017
Location: Various locations
Time: 8:00 - 16:00
Cost: Free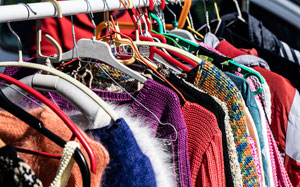 Why not recycle your unwanted clothes, shoes, textiles, towels and bedding?
Have you been thinking about clearing some space in your wardrobe or linen cupboard? Are you looking for a place to take your unwanted clothing and textiles?
Bring your surplus unwanted clothing and textile items for reuse and recycling and you could help change a life.
Drop-off locations
Ashby Depot (north entrance)
1204 Wanneroo Road
Ashby
Butler Community Centre Car Park
Kingsbridge Park
Connolly Drive
Butler
Items that will be accepted
Clothing
Textiles
Manchester
Bedding
Towels
Shoes
What will not be accepted?
E-Waste
White goods
Furniture
Hazardous waste
Anything that is not in the list of items that will be accepted
Drop-off locations
Ashby Depot (north entrance)
1204 Wanneroo Road
Wanneroo
Butler Community Centre Car Park
Kingsbridge Park
Connolly Drive
Butler
Did you know your green-topped bin is composted?
Fabric and textiles in your green-topped bin cause problems at the composting plant in Neerabup. Fabric gets caught up in the moving parts of the digesters and form a large messy 'fur ball' inside. This 'fur ball' then has to be removed and send to landfill.
Did you know your yellow-topped bin is recovered for recycling?
Fabric and textiles in your yellow-topped bin can cause problems at the Materials Recovery Facility (MRF) where your yellow bin is processed. Fabric gets caught up in the constantly moving parts of the MRF and jams the machinery.
Facts about clothing and textiles in landfill
Australians are the second largest consumers of new textiles in the world buying an average of 27 kilograms of new textiles each year. 23 kilograms are usually discarded into landfill.
The majority of those discarded materials are manmade synthetic fibres, essentially plastic that take up to 200 years to break down in landfill or the environment. Natural fibres will rot in landfill, producing methane which is a greenhouse gas 24 times more potent than carbon dioxide. Furthermore, dyes and chemicals may leach into the soil, potentially contaminating groundwater.
Kerbside recycling systems are not equipped to recover clothing and textiles and they must be disposed of correctly. When clothing, shoes and textiles are put into your kerbside bins they cause problems at the waste processing plants. Processing plants have large moving parts, in which textiles become entangled, causing the machinery to jam.
Who would want my old shoes?
Did you know around 30 million pairs of shoes are thrown into Australian landfills every year, with most shoes made of synthetic fibres that take hundreds of years to break down in landfill?
Millions of people around the world lack proper footwear, exposing them to various health problems. So by donating your shoes you can help prevent diseases caused by the lack of proper footwear in developing countries.
What if I can't make it on that date?
If you are unable to drop off your items on 3 June, you can donate at any time of the year. To see the locations where you can donate items in the City of Wanneroo and surrounding areas, please visit: http://giv.org.au/
Alternatively you can take any clothing, textiles, Manchester and bedding to Tamala Park Transfer Station or the Balcatta Transfer Station all year round as a free service to the public. (Excluding Good Friday, Christmas Day and New Year's Day.)
What do I do with something that is too damaged to be donated or is not clothing or textiles?
If some items you have for donation are a little worse for wear they can still be put to good use! Cut up old clothes make great cleaning rags. Old blankets, sheets and towels can be donated to animal shelters or the RSPCA.
The City of Wanneroo is a member of the Mindarie Regional Council. If you have other items such as furniture or hazardous waste this can be taken to the Tamala Park Waste Disposal Facility or the City of Stirling's Balcatta Recycling Facility. Fees may apply for some items.
Services at Tamala Park include:
transfer station
refuse and recycling
household hazardous waste disposal
Useful Links:
Community Art Awards and Exhibition 2017
Date: 13th May 2017 - 17th June 2017
Every day
Location: Wanneroo Gallery, Wanneroo Library & Cultural Centre, 3 Rocca Way, Wanneroo
Time: 10:00 - 16:00
Cost: FREE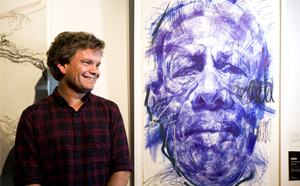 The City of Wanneroo Community Art Awards and Exhibition is a major feature of the City's cultural calendar and is very popular with the local community, held annually since 2001.
The exhibition provides a low cost opportunity for a mix of artists, from first time exhibitors, to hobbyists, semi-professionals and professional artists, who reside in Western Australia to exhibit, potentially sell their artwork and be eligible to win a prize.
The exhibition is a great opportunity for students and schools to visit the gallery and be inspired by the diversity of artwork and media on display.
For more information
Discover more events