Home
Events on 5th Jan 2017
Events for 5th Jan 2017
Showing 1 to 3 of 3 events.
School Holidays at the Wanneroo Museum
Date: 3rd January 2017 - 28th January 2017
Every day
Location: Wanneroo Museum, Wanneroo Library and Cultural Centre, 3 Rocca Way, Wanneroo
Time: 10:00 - 17:00
Cost: FREE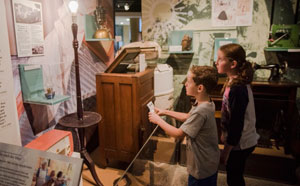 Keep the kids entertained over the January school holidays at the Wanneroo Regional Museum!
Go on a scavenger hunt around the museum to discover more about our Wanneroo history, dress up in our olden day costumes and take a photo in our photo booth, or handle some real museum objects in our hands-on history display.
Museum opening hours
Monday, Tuesday, Wednesday & Friday 10:00am - 4:00pm
Thursday 10:00am - 5:00pm
Saturday 12:00pm - 4:00pm
Sunday closed
My Favourite Book!
Date: 17th December 2016 - 17th February 2017
Every day
Location: Clarkson Library, Cnr Ebb Way & Ocean Keys Blvd, Clarkson
Cost: FREE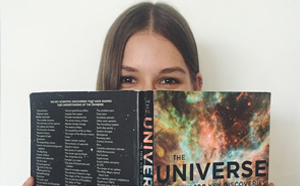 Sometimes your favourite book is just too good to keep to yourself!
Get photographed with your most beloved literature and have your polaroid on display at ClarksonLibrary. Bring your book along or find it on the library shelves and have your favourite book highlighted for the rest of the local community to see.
Your picture will be returned after the display so you can cherish the memory of you & your favourite book.
Opening hours
Mon - 9:00 to 17:30
Tue - 9:00 to 17:30
Wed - 9:00 to 17:30
Thur - 9:00 to 20:00
Fri - 9:00 to 17:30
Sat - 9:00 to 17:00
Sun - Closed
Without Consent reveals the truth of Australia's past
Date: 1st December 2016 - 14th January 2017
Every day
Location: Wanneroo Gallery, Wanneroo Library & Cultural Centre, 3 Rocca Way, Wanneroo
Time: 10:00 - 16:00
Cost: FREE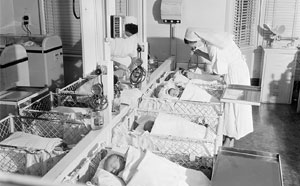 Wanneroo Gallery Opening Times Monday to Saturday // 10:00am to 4:00pm (closed Sundays)
NOTE:
The exhibition is closed from 25

th

Dec – 2

nd

Jan inclusive and re-opens on Jan 3

rd

2017.
Wanneroo Gallery will be home to a new exhibition Without Consent: Australia's past adoption practices, which brings to light a previously hidden aspect of Australia's past.
The exhibition has been curated by the National Archives of Australia and it has offered those affected by forced adoptions the opportunity to share their experiences – some for the first time ever.
It is estimated that at least 150,000 adoptions took place from the 1950s to the 1970s; a significant number of them were forced adoptions. Many of the women who had their babies taken were unmarried and, because of the stigma attached to unmarried mothers at the time, were often forced to live a lie for decades. For some, it was a secret they took to their graves.
The National Archives have also developed a website, following former Prime Minister Julia Gillard's national apology to those affected by forced adoptions and it aims to show the truth – that the babies taken for adoption were dearly loved and wanted by their parents.
The exhibition is a tribute to the courage and generosity of those who volunteered to share their experiences and, in doing so, exposed this aspect of Australia's history.
The companion website can be viewed at: http://forcedadoptions.naa.gov.au/
Discover more events