Home
Events on 7th Jun 2017
Events for 7th Jun 2017
Showing 1 to 2 of 2 events.
Community Art Awards and Exhibition 2017
Date: 13th May 2017 - 17th June 2017
Every day
Location: Wanneroo Gallery, Wanneroo Library & Cultural Centre, 3 Rocca Way, Wanneroo
Time: 10:00 - 16:00
Cost: FREE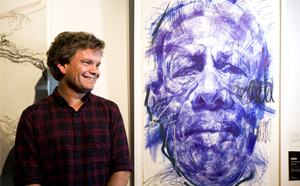 The City of Wanneroo Community Art Awards and Exhibition is a major feature of the City's cultural calendar and is very popular with the local community, held annually since 2001.
The exhibition provides a low cost opportunity for a mix of artists, from first time exhibitors, to hobbyists, semi-professionals and professional artists, who reside in Western Australia to exhibit, potentially sell their artwork and be eligible to win a prize.
The exhibition is a great opportunity for students and schools to visit the gallery and be inspired by the diversity of artwork and media on display.
For more information
Export Development Information Session
Date: 7th June 2017
Location: Enterprise House, 935 Wanneroo Rd, Wanneroo
Time: 17:30 - 18:30
Cost: FREE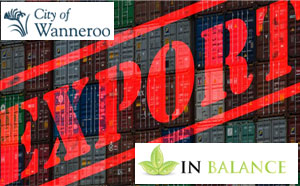 Want to know more about exporting to China including opportunities available now?
The City of Wanneroo is partnering with In Balance Australia to hold an information session for local businesses interested in exporting their Australian products to China. Businesses with the following Australian products are invited to attend: snack foods, juices, health food, vitamins, biscuits, nuts, chips, milk, flavoured milk, affordable gifts, fresh fruit and vegetables.
Want to know more? An information session will be held 7 June 5.30 – 6.30pm at Enterprise House, 935 Wanneroo Road, Wanneroo.
Please RSVP to: economic@wanneroo.wa.gov.au

Discover more events