Home
Events on 15th Oct 2017
Events for 15th Oct 2017
Showing 1 to 3 of 3 events.
Alan Muller - Perth 360. A Retrospective of Paintings 1997 - 2017
Date: 16th September 2017 - 18th October 2017
Every day
Location: Wanneroo Gallery, Wanneroo Library & Cultural Centre, 3 Rocca Way, Wanneroo
Time: 10:00 - 16:00
Cost: FREE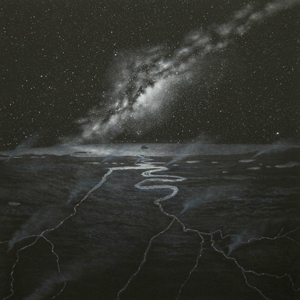 Known for his highly detailed and intricate paintings in acrylic, Alan's work depicts aspects of coastal suburban living, often in a humorous way.
The great urban expansion of Perth, the annual rubbish collection, graffiti, car burnouts and the burning of untrimmed palm trees are just some of a range of local themes.
More recent paintings of the Swan River and surrounding land as Whadjuk country, before English settlement in 1829, acknowledge Whadjuk traditional ownership and skilled land management on a vast scale. Alan is a renowned and unique artist, who will be presenting 60 paintings that have been inspired by Perth, the Swan River and its ancient history.
Image credit: Derbarl Yerrigan Swan River 1 2012, Acrylic on canvas 1.2m x 1.2m by Alan Muller
Introduction to Mandala Drawing
Date: 11th October 2017 - 25th October 2017
Every day
Location: Girrawheen Library, 6 Patrick Court, Girrawheen
Time: 13:30 - 15:00
Cost: FREE but registration essential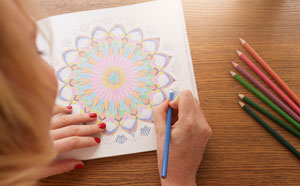 Mandala drawing is a simple yet highly effective and relaxing form of design making.
Each design is an individual expression of yourself. Elsa Smith will facilitate these workshops. All materials supplied.
11 October - Introduction to Mandala Drawing
18 October - Collage Mandala with Beautiful Paper
25 October - Group Flower Mandala
FREE event - Bookings essential
Enquiries 9342 8844
It's All About the Past
Date: 6th February 2017 - 6th February 2018
Every day
Location: Wanneroo Museum, Wanneroo Library and Cultural Centre, 3 Rocca Way, Wanneroo
Time: 10:00 - 11:00
Cost: Free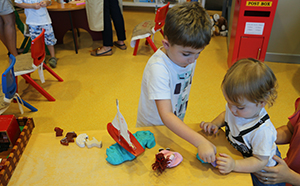 Every Monday during school term 10:00am - 11:00am
Come and learn all about Wanneroo's history!
This exciting program is designed for children aged 2-5 years old and their accompanying grown up.
You will learn all about our past through songs, stories, crafts and by exploring our museum.
No booking is required, but please come early as space is limited!
Discover more events