We appreciate your patience whilst this being investigated. If you have any queries please contact us on 9405 5000 or email: enquiries@wanneroo.wa.gov.au.
Home
Events on 17th Jun 2017
Events for 17th Jun 2017
Showing 1 to 2 of 2 events.
Community Art Awards and Exhibition 2017
Date: 13th May 2017 - 17th June 2017
Every day
Location: Wanneroo Gallery, Wanneroo Library & Cultural Centre, 3 Rocca Way, Wanneroo
Time: 10:00 - 16:00
Cost: FREE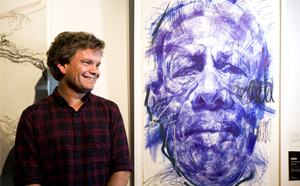 The City of Wanneroo Community Art Awards and Exhibition is a major feature of the City's cultural calendar and is very popular with the local community, held annually since 2001.
The exhibition provides a low cost opportunity for a mix of artists, from first time exhibitors, to hobbyists, semi-professionals and professional artists, who reside in Western Australia to exhibit, potentially sell their artwork and be eligible to win a prize.
The exhibition is a great opportunity for students and schools to visit the gallery and be inspired by the diversity of artwork and media on display.
For more information
It's All About the Past
Date: 6th February 2017 - 6th February 2018
Every day
Location: Wanneroo Museum, Wanneroo Library and Cultural Centre, 3 Rocca Way, Wanneroo
Time: 10:00 - 11:00
Cost: Free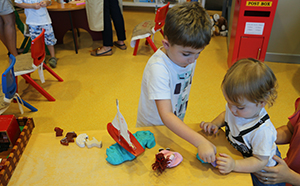 Every Monday during school term 10:00am - 11:00am
Come and learn all about Wanneroo's history!
This exciting program is designed for children aged 2-5 years old and their accompanying grown up.
You will learn all about our past through songs, stories, crafts and by exploring our museum.
No booking is required, but please come early as space is limited!
Discover more events