Home
Events on 19th Feb 2018
Events for 19th Feb 2018
Showing 1 to 2 of 2 events.
It's All About the Past
Date: 5th February 2018 - 4th February 2019
Every week
Location: Wanneroo Museum, Wanneroo Library and Cultural Centre, 3 Rocca Way, Wanneroo
Time: 10:00 - 11:00
Cost: Free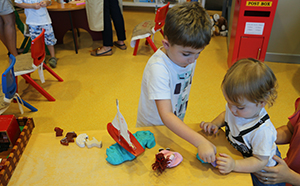 Every Monday during school term 10:00am - 11:00am
Come and learn all about Wanneroo's history!
This exciting program is designed for children aged 2-5 years old and their accompanying grown up.
You will learn all about our past through songs, stories, crafts and by exploring our museum.
No booking is required, but please come early as space is limited!
Northern Perspectives 2018
Date: 16th February 2018 - 29th March 2018
Every day
Location: Wanneroo Gallery, Wanneroo Library & Cultural Centre, 3 Rocca Way, Wanneroo
Time: 10:00 - 16:00
Cost: FREE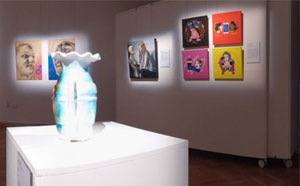 Northern Perspectives 2018 will showcase the artwork of Year 11 and 12 students from schools within the cities of Wanneroo, Joondalup and Stirling.
Opening days/time
Open Monday to Saturday - 10am to 4pm.
The exhibition provides students with the opportunity to display their work in a world class gallery environment and encourages entries from a variety of mediums.
The gallery can organise guided tours of the exhibition for school groups and workshops will be available from industry professionals for students to learn more while honing their skills.
Discover more events