Home
Events on 20th Jan 2017
Events for 20th Jan 2017
Showing 1 to 4 of 4 events.
School Holidays at the Wanneroo Museum
Date: 3rd January 2017 - 28th January 2017
Every day
Location: Wanneroo Museum, Wanneroo Library and Cultural Centre, 3 Rocca Way, Wanneroo
Time: 10:00 - 17:00
Cost: FREE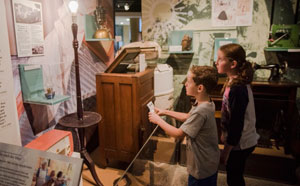 Keep the kids entertained over the January school holidays at the Wanneroo Regional Museum!
Go on a scavenger hunt around the museum to discover more about our Wanneroo history, dress up in our olden day costumes and take a photo in our photo booth, or handle some real museum objects in our hands-on history display.
Museum opening hours
Monday, Tuesday, Wednesday & Friday 10:00am - 4:00pm
Thursday 10:00am - 5:00pm
Saturday 12:00pm - 4:00pm
Sunday closed
Butler Bonanza 2017
Date: 20th January 2017
Location: Kingsbridge Reserve, Kingsbridge Boulevard, Butler
Time: 13:00 - 20:00
Cost: FREE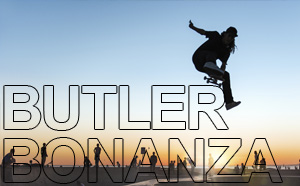 The City of Wanneroo and Satterley's Brighton Estate Proudly Present the Butler Bonanza!
A FREE community event for all young people aged 10+ to participate in a variety of sports and other activities plus get information about relevant youth topics.
A full stage line up headlined at 7pm by the West Australian Youth Jazz Orchestra
Sports clinics with West Coast Eagles, WACA & Football West
Skate, Scooter and BMX competition with Freestyle Now
Youth info from Headspace, Centrecare, Youth Futures and other local community groups
No booking required, just come along and join us!!
My Favourite Book!
Date: 17th December 2016 - 17th February 2017
Every day
Location: Clarkson Library, Cnr Ebb Way & Ocean Keys Blvd, Clarkson
Cost: FREE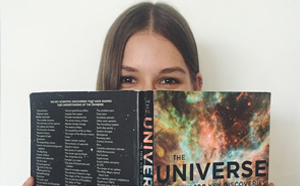 Sometimes your favourite book is just too good to keep to yourself!
Get photographed with your most beloved literature and have your polaroid on display at ClarksonLibrary. Bring your book along or find it on the library shelves and have your favourite book highlighted for the rest of the local community to see.
Your picture will be returned after the display so you can cherish the memory of you & your favourite book.
Opening hours
Mon - 9:00 to 17:30
Tue - 9:00 to 17:30
Wed - 9:00 to 17:30
Thur - 9:00 to 20:00
Fri - 9:00 to 17:30
Sat - 9:00 to 17:00
Sun - Closed
Starting a Walking Group - Wanneroo
Date: 20th January 2017
Location: Enterprise House, 935 Wanneroo Rd, Wanneroo
Time: 10:00 - 12:00
Cost: FREE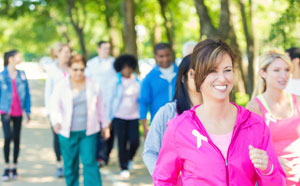 Have you ever wanted to start a walking group in your area but didn't know how?
Come along to the City's first FREE community information session to hear how easy it can be to begin your own. Workshops will be held at the Clarkson Library and Enterprise House in Wanneroo on 19 and 20 January 2017.
For more details visit www.wanneroo.wa.gov.au/communityinformationsessions
Discover more events