Home
Events on 24th Oct 2018
Events for 24th Oct 2018
Showing 1 to 2 of 2 events.
In the Service of Humanity - 60 Years of St John Ambulance in Wanneroo exhibition.
Date: 22nd September 2018 - 24th November 2018
Every day
Location: Wanneroo Museum, Wanneroo Library and Cultural Centre, 3 Rocca Way, Wanneroo
Cost: FREE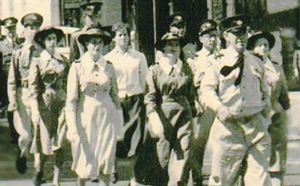 Discover the history and growth of this amazing volunteer based organisation in a new exhibit at the Wanneroo Regional Museum.
Visiting hours
Monday, Tuesday, Wednesday & Friday - 10:00am - 4:00pm
Thursday - 10:00am - 5:00pm
Saturday - 12:00pm - 4:00pm
Sunday - closed
Public holidays - closed
Inspired by the medieval Knights of St John who offered care and shelter for pilgrims and crusaders, the Order of St John was revived in Victorian England. It formed the St John Ambulance Brigade to put the Order's humanitarian ideals into practice which spread across the world. Sixty years ago a service was established in Wanneroo quickly becoming a crucial community resource.
Visit during the School Holidays to take part in some fantastic activities with a First Aid theme, dress up as a doctor and tend to patients in a play surgery, find treasures of the past in a new museum clue hunt or craft a skeleton puppet to take home.
Join us on the 26 September and October 3 between 10:30-12:30pm for a visit from the St John 000 Heroes. Visit includes bandaging demonstrations, the recovery position puzzle board, 000 Hero book and bear readings and more.
Contact the Wanneroo Regional Museum on 9405 5920 for any queries.
Wanneroo Remembers: The Centenary of Armistice Exhibition
Date: 20th October 2018 - 25th November 2018
Every day
Location: Conference Room, Wanneroo Library & Cultural Centre, 3 Rocca Way, Wanneroo
Time: 10:00 - 16:00
Cost: FREE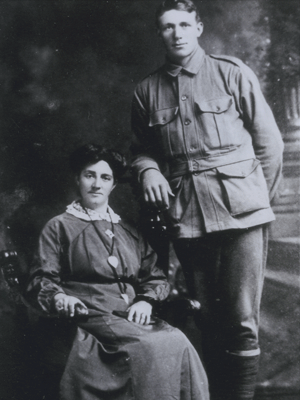 This exhibition honours those men that went to war and the loved ones who waited for them.
Opening hours
Monday to Saturday // 10:00am to 4:00pm
Between 1914 and 1918, 23 members of the Wanneroo community served in the 'War to End All Wars'. In the 100th anniversary year of the end of the global conflict that scarred the beginning of the 20th century, we remember those who served. Some lost their lives, some returned to home and family forever changed by the experience. This exhibition honours those men that went to war and the loved ones who waited for them.
They include James Dunn Bennett who lost his life in 1915 at Gallipoli on what came to be known as Anzac Day, and Richard William Bettles who was a captured in France in April 1917 and interned as a Prisoner of War at Limburg, Germany until he was repatriated in January 1919.
Join us for a talk with archaeologist and author Sue Carter on Thursday 25 October 6pm-8pm with her talk: The Archaeology of the Somme. Sue takes you on a journey in the footsteps of one Battalion's struggle during the Battle of The Somme in 1916. This is a free event, but booking is essential.
If you have any stories or information about local soldiers in the First World War, the Wanneroo Regional Museum would love to hear from you. Contact us by email: museum@wanneroo.wa.gov.au or call 9405 5920.

Discover more events