How to find property zoning, structure plans & Details Area Plans
Once you have successfully found the property via the House or Lot Search, you will need to turn on the 'Zoning' module, located at the top-left hand side of the screen under 'Modules'. The page will refresh itself automatically and new data under the 'Parcel', 'Property' and 'Layers' fields will appear.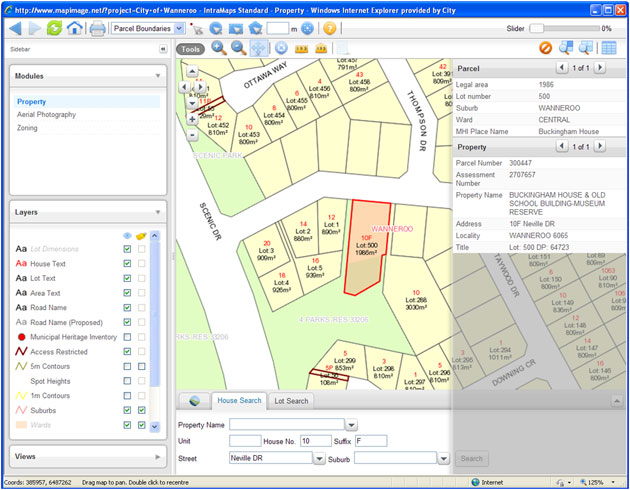 The data on the right hand side will tell you the property zoning and if the property falls under an Agreed Structure Plan or Detailed Area Plan.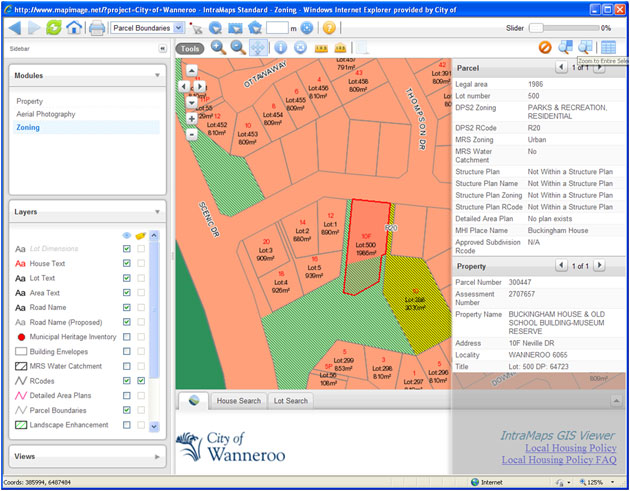 Hint:
You can click on the hyperlink from the "Structure Plan Name" or the "Detailed Area Plan" and this will take you to the Agreed Structure Plans and Detailed Area Plans page located on the City's website. All the Agreed Structure Plan's (ASP's) are listed in number order.
Note: If a Detailed Area Plan (DAP) falls under an ASP they will be found under the relevant ASP part. If the lot has no ASP applicable to it but there is a DAP you will need to scroll down to the bottom of the webpage where all the DAP's Outside of an ASP are listed.