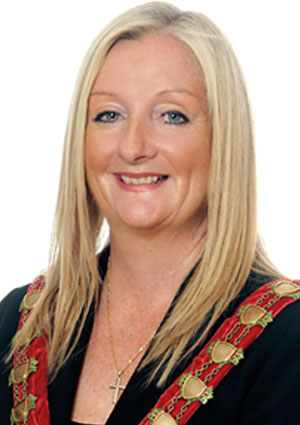 Telephone: 9405 5440

Mobile: 0409 112 954
Fax: 9405 5411
Email: tracey.roberts@wanneroo.wa.gov.au
Mayor Tracey Roberts was elected Mayor of the City of Wanneroo in 2011 and held the position of Deputy Mayor prior to this.
Widely experienced in local government, Tracey is an active member of the community and maintains a strong focus on economic development, lifestyle impact and choices for the 210, 000 residents of the City of Wanneroo, one of the fastest growing local governments in Australia.
Tracey is intensely involved in the strategic leadership of the City, including strategic planning, resource allocation and financial management of the City's $200 million budget and $1.184 billion value of assets.
Development is significantly rapid in the City's northern corridor where demand is particularly high for rail/road infrastructure, community facilities, programs and services.
As a result Tracey maintains a very strong network of State and Federal politicians, working closely with all political parties and consistently advocating for the major infrastructure required to service a population that is growing by 8, 000 residents every year.
Tracey provides leadership and guidance to the community and Council – her philosophy and personal approach is one of teamwork and a will to reach consensus, no matter how diverse the opinions.
Tracey has qualifications in Business Management and in 2010 was one of the first recipients of a Local Government Scholarship. In 2011, she was one of six people Australia-wide to be awarded the Diploma of Local Government. Tracey is a Graduate of the Australian Institute of Company Directors, a Justice of the Peace and she works closely with the local police in support of safer communities.
Meet the Mayor
Do you have an issue you want to discuss with Mayor Tracey Roberts JP?
City of Wanneroo Mayor Tracey Roberts makes time every Tuesday from 10am to 2pm to meet with residents of the City of Wanneroo.
To book an appointment please contact the Office of the Mayor on 9405 5654.