ADVOCACY: SUPPORTING THE COMMUNITY TO HAVE YOUR VOICE HEARD.
What is Advocacy?
The City defines advocacy as a proactive, whole of community, strategic approach aiming to influence decisions within State and Federal political spheres and government agencies, in a way that recognises and prioritises the needs of our local community.
The City of Wanneroo has had a formal advocacy plan since 2015 which is currently under review.
The City has two ways to support the community to become involved, these are: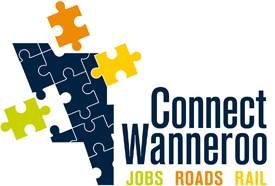 Through a range of community consultations priority issues of concern to residents across the City get identified. After further consultation with key stakeholders such as private sector groups, Government both Federal and State and community groups Council selects key issues that they expect to be responsive to a targeted advocacy plan. The Advocacy Plan for the City of Wanneroo is currently under review.
In 2016 the City launched its strategic advocacy brand Connect Wanneroo to provide a clear signal on matters of strategic importance to the City that require a concerted effort to get political and policy support as well as funding. For example the rail line to Yanchep and the continuing request to get the Mitchell Freeway extended north to Romeo Road.
The advocacy agenda is currently under review (2018).
Advocacy Areas of Interest
NBN ROLLOUT UPDATE
You will be aware that NBN is being rolled out across the City. To provide you with an update you can go to www.wanneroo.wa.gov.au/nbn to get more information.