Food Trucks - Community Information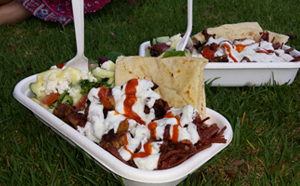 Food trucks provide a great way to activate public spaces and allow opportunities for community members to socialise and connect. All food truck events in the City are managed by external coordinators independent of the City. In support of this, the City makes a range of trading locations available for coordinators to host events at.
The available trading locations commencing Spring 2019 are:
Alexander Heights - Paloma Park
Banksia Grove - Peridot Park
Butler - Kingsbridge Park
Girrawheen - Liddell Park
Hocking - Amery Park
Kingsway - Kingsway
Koondoola - Shelvock Park
Koondoola - Butterworth Park
Landsdale - Warradale Park
Two Rocks - Charnwood
Wanneroo - Wanneroo Skate Park
Additional food truck events may occur in new and developing areas.
To find out more about food truck events in your local area, keep an eye out for advertising on social media, in community newspapers, in your mailbox and at a range of public locations throughout the community.
If you are interested in learning more about hosting a food truck event, please visit the Operator Information page.