Food Trucks - Community Information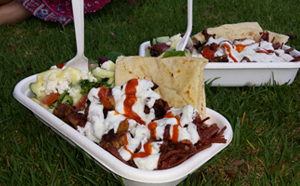 The City's Food Truck trials are ending on Friday 30 June and we would love to hear your feedback. Please click on the link below to complete our online survey.
City of Wanneroo Food Truck Trials Community Survey
Community Comments
"Sense of Community, meet and greet people within the suburbs. Introduce people to foods from around the world"
"Provides a real sense of community, Is a great low key event provided for the community, family friendly, Cheaper than some restaurants"
"Explore area of community don't normally go to that makes us realise what is available. Eg. Didn't know about the Kingsway dog park til we saw it when we went to food truck. Didn't know the kid park at Warradale either. Been using both regularly now"
"Community spirit promotes more safety and awareness of others"
Click below to see information on dates and time operators may be in your area or check out these Facebook pages:
Locations:
The following food vendors have registered to take part in the trial and we recommend you follow these vendors on social media to find out when and where they will be trading.
Lippiscaiabelle (Lippi's)
We are looking for your feedback on the Food Truck Trial. Please click below to complete our online survey.
City of Wanneroo Food Truck Trials Community Survey
Mobile Food Vendors
If you are a food vendor requiring information please click below: