Food Trucks - Mobile Food Vendor Information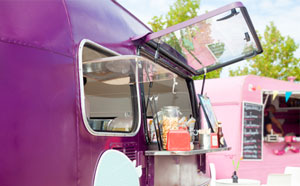 To participate in the Food Truck Trial you should first download and read the Food Truck Trial Guidelines then contact the local Food Truck Coordinator as per below.
The coordinator is responsible for facilitating the food truck trial, and is responsible for the rostering, promotion, and general coordination of the food trucks across specific trial locations.
The coordinator can guide you through the application process and is your main point of contact for the duration of the trial.
Name: Peter Jenkins
Email address: EOI@wanneroostreetfood.com.au
Website: www.facebook.com/wanneroostreetfood