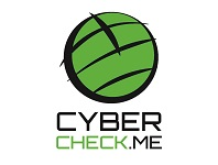 Cyber Crime
Cyber security is a growing concern for both individuals and businesses with cyber crime estimated to cost over $1 billon in Australia alone. A survey conducted by PricewaterhouseCoopers indicated that 30% of businesses in Australia reported a cybercrime incident including malicious software attacks, tampering of hardware, leaking of confidential data, hacking and attacks on website (Global Economic Crime Survey, 2012).
The partners to the Cyber Check.Me project; the City of Wanneroo, Edith Cowan University Security Research Institute (ECUSRI) and the City of Joondalup recognised this significant issue and threat and created Cyber Check.Me as a result.
Cyber Check.Me
During March the City of Wanneroo in partnership with ECUSRI conducted two shopping centre Cyber Check.Me pop ups; at Wanneroo Central and Ocean Keys Shopping Centre, Clarkson. Each pop up provided free information and advice to both individuals and business owners on how best to protect themselves when transacting online.
The pop ups were well received by participants who took up the opportunity to be shown first-hand how to secure their mobile device with quick and low cost methods many of which are free.
The pop up was also run over 2 days in March at the Wanneroo Library and 1 day in April at the Clarkson Library.
The opportunity was given to book 1 hour appointments for a FREE private consult with one of the Cyber Check.Me experts and bring in any mobile devices to be shown directly how to protect them from cyber security breaches.
Those visiting the library were also given the opportunity to get involved and receive information and advice or they could take home pamphlets with information to implement themselves.
Book your free appointment now
There are still limited places left for businesses to book a free 1 hour session with one of the ECUSRI experts.
For more information or how to book please email: economic@wanneroo.wa.gov.au or phone the Economic Development team on 9405 5000.