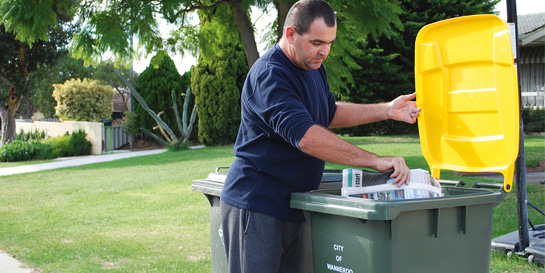 If you have recently finished building your new house, you can order your bins by contacting the City's Waste Services on 9405 5000 (option 4).
You must be the owner of the property to order new bins and after you place your order, the City will charge your rates account for the waste collection service of $107 (Domestic bin & Recycling bin charge). This charge will either be shown on your annual rates notice or issued on an interim rates notice.
The bins will be delivered on your verge within 3 business days and they must be moved to the inside of your property boundary as soon as possible.