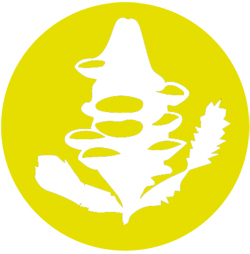 Gumblossom Reserve retains about 5 hectares of native vegetation typical to the area prior to the development of the Quinns Rocks townsite in the 1960s. The vast array of plant species exists due to the varied soils associated with two dunes systems intersecting in the reserve.
There are two main plant communities:
Banksia woodland; and
mixed shrubland and heathland
Coastal environments are very sensitive to changes. Any minor disturbance to the vegetation cover caused by trampling or fire can result in sand mobilisation and erosion.
Since 1985, the Quinns Rocks Environmental Group (QREG) and other volunteers have supported the protection of this bushland by:
conducting flora and fauna surveys;
weeding, seed collecting, plant relocation &planting; and
collecting rubbish in the reserve.
There are many other ways you can help to look after this important reserve:
report all incidents of fire immediately on 000;
report vandalism, including the use of dunes by trail bike riders and rubbish dumping to the City of Wanneroo on 9405 5000;
do not let your cat move freely in the bushland;
keep your dog on a lead and pick up up after your dog; and
keep to designated tracks
HELP US TO MONITOR CHANGES IN THE BUSHLAND
The Gumblossom Reserve Trail has been set up by QREG in partnership with ClimateWatch, a citizen science initiative by Earthwatch Institute. Take a closer look at the plant and animal species on the trail and learn how changes in climate are affecting their seasonal behaviour. By recording your observations you will be taking part in the largest phenology project in the southern hemisphere and helping shape our country's scientific response to climate change.
Find out more by visiting the ClimateWatch website where you can download field guides and recording sheets, as well as the free ClimateWatch app.
Enjoy ClimateWatching!
CLICK BELOW TO VIEW THE INFORMATION FOR THE SIGNS ON THE TRAIL