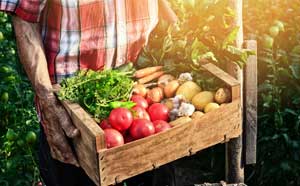 Food Sensations for Adults
Food Sensations is a nutrition and cooking program designed to give participants a good understanding of healthy eating as well as skills in how to purchase and prepare healthy foods. The program is designed to provide a hands-on learning experience.
Food Sensations for Adults is a 4 session program (no individual or one-off sessions) which covers a variety of nutrition topics. Each session will run for approximately 2 hours each.
The core topics are:
Basic Healthy eating
Label reading and food selection
Meal planning and budgeting
Food safety, preparation and cooking
The first 3 sessions will include 1 core topic and cooking. The final session (4th session) will include 1-2 optional topics. The optional topics are lunch boxes and healthy snacks, supermarket tour, healthy mind and healthy body and also gardening for health (where available)
These workshops can be arranged for interested groups as required. If you are interested in hosting a workshop series, or having one held near you, please contact the Healthy and Inclusive Communities team on 9405 5000.
To find out more click below.