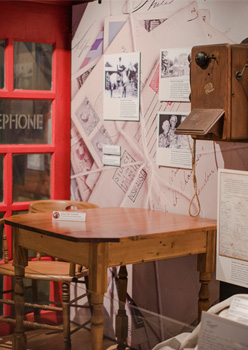 The Wanneroo Regional Museum showcases the City's rich cultural heritage with exciting displays that celebrate the stories of the area. More than 550 objects and photographs are on permanent display, including a road roller used to build Wanneroo Road, an original beach shack and treasures from shipwrecks.
The recollection of local residents interpret the region journey from an open land of lakes and traditional Aboriginal lifestyle to an isolated community of pioneers, and its growth into a thriving centre of industry and contemporary multicultural society.
World War 1 and Women in Wanneroo
The Wanneroo Regional Museum is urgently seeking material for Museum in a Box, an exciting, new outreach program for primary school students. We are interested in collecting stories, photographs and items about women living in Wanneroo and the role they played in the Great War, as well as stories from the home front after the War ended.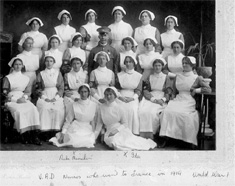 Please contact the Curator on 9405 5955 or email museum@wanneroo.wa.gov.au.
Original photo on loan from Margaret Evans
Donations to the Museum collection
The Wanneroo Regional Museum seeks to collect, document and conserve objects that record the history, culture and natural environment of the municipality and adjacent coastline, with interpretation of the collection promoting education, access to the collection and community participation.
If you wish to discuss a donation please do not hesitate to contact the curator.
Bryce Kershaw
Curator Wanneroo Regional Museum
Phone: (08) 9405 5955
Email: bryce.kershaw@wanneroo.wa.gov.au