Home
Community Golf Course Review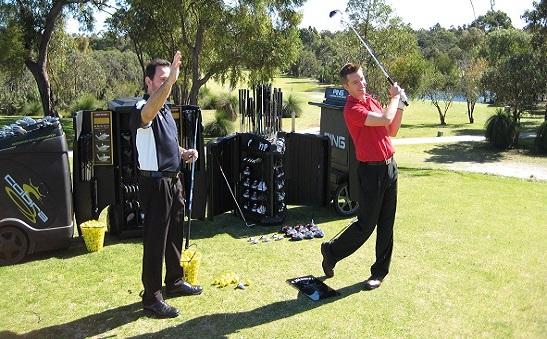 Invitation to have a say
The official consultation period for the Carramar and Marangaroo community golf course review is now complete. However, on an ongoing basis we encourage you to comment online through the Submit Your Comments section below. This page will continue to be updated at key stages of the project.
Project Background
Did you know that the City is responsible for two beautiful and popular golf courses?
Our golf courses at Carramar and Marangaroo are well-used by local golfers and we are seeing attendance increase as players recognise how well-maintained and well-managed these facilities are. However, non-golfers are missing out!
Both golf courses have structures and facilities that are out-dated and will soon be due for renovation or replacement. The City has identified an opportunity to extensively develop the golf course premises to support the City's vision of vibrant distinctive places and connected communities, and to attract non-golfers to take part in the fun.
Key Dates
Public comment period (CLOSED)
September to October 2018

Date: 29/10/2018
Project team review
November / December

Date: 01/11/2018
Preparation of 15-Year High Level Plan
February / March 2019

Date: 31/03/2019
Report to Council
April / May 2019.

Date: 17/05/2019
Availability of golf courses strategic plans
Mid-2019. Further consultation will be carried out to get community feedback on he concepts being considered.

Date: 30/06/2019
Subscribe to this project
Subscribe to receive updates on Golf Course Review
Subscribe to City news
Subscribe to receive City news including updates on projects.
Project contact
Name: Heather Atkinson, Property Projects Officer Telephone: 9405 5000