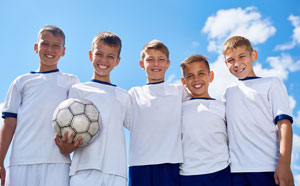 Junior soccer competition
Our Junior Soccer Competition is becoming increasingly popular and we are expecting a large influx of teams during the summer months. At only $45.00 per game it is a great way for the kids to continue playing soccer during the off season.
Term 2 2018 registrations are now open.
Cost:
$45 per game
When:
Monday
Age Groups:
Under 10, under 12, under 14
Competitions starts Monday 30 April 2018.
How to register
To take part simply fill in our junior team nomination form below which will automatically be sent to Kingsway Indoor Stadium.
For more information contact:
Max Hallas
Phone: 9405 5236
Email: max.hallas@wanneroo.wa.gov.au