Prohibited Burning Period from Monday 18 November 2019
The City's Chief Bush Fire Control Officer has varied the Prohibited Burning Period to commence from 12:01am Monday 18 November 2019 to 31 March 2020 inclusive.
Home
Wanneroo Road closed between Flynn Drive and Joondalup Drive - Saturday 22 June to Monday 24 June 2019
Published Tuesday, 18th June 2019
Wanneroo Road will be closed between Flynn Drive and Joondalup Drive for the Wanneroo Road Widening project.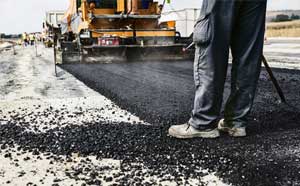 PLEASE NOTE THIS INFORMATION IS PROVIDED BY MAINROADS WA
Closure between 4am Saturday 22 June to 5am Monday 24 June 2019*.
Detour via Neerabup Road, Mitchell Freeway and Burns Beach Road, as shown below.
Heavy vehicles detour via Flynn Drive, Old Yanchep Road and Joondalup Drive, as shown below.
Local access will be maintained.
Finishing works will include pavement remediation.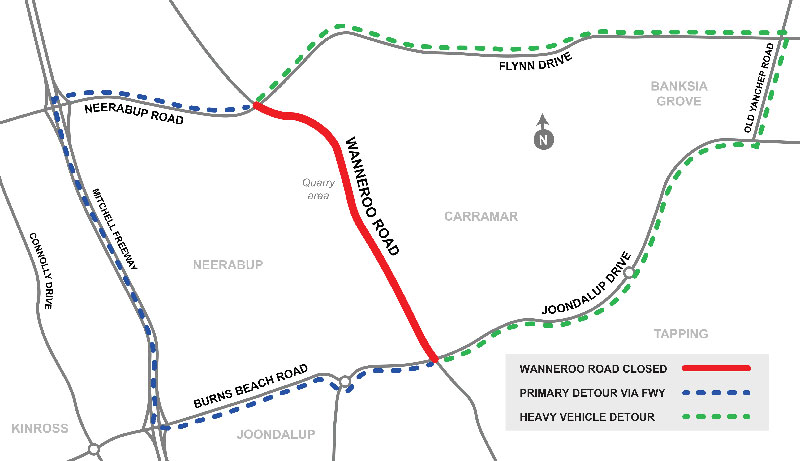 *Please note that these are projected timeframes and are subject to change due to weather and/or other factors. Regular updates will be posted on the Main Roads website and emailed to those subscribed to project updates. Where applicable, Variable Message Sign Boards on site will provide up-to-date information.
These works and the movement of construction vehicles may be noticeable to nearby residents, however, every effort will be made to reduce construction noise and vibration where possible.
To minimise disturbance to residents as much as possible, an out-of-hours noise management plan has been prepared by the Metropolitan Road Improvement Alliance and approved by your Local Government Authority. Please proceed with caution at all times, and adhere to the speed limit and directional signage throughout the area.
More articles in the news archive.