Prohibited Burning Period from Monday 18 November 2019
The City's Chief Bush Fire Control Officer has varied the Prohibited Burning Period to commence from 12:01am Monday 18 November 2019 to 31 March 2020 inclusive.
Home
Wanneroo Road & Joondalup Drive Interchange night work - Tuesday 10 to 14 September 2019
Published Wednesday, 11th September 2019
Installation of panels on the east side of Joondalup Drive.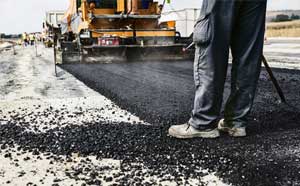 PLEASE NOTE THIS INFORMATION IS PROVIDED BY MAINROADS WA
The installation of panels on the east side of Joondalup Drive will be undertaken from Tuesday night, 10 September through to Saturday morning, 14 September 2019.
The panels will be installed using the same method as the panels on the west side. A crane will install them one-by-one, placing them on concrete pads. They will be propped up until the ramps are backfilled and held in place by permanent strapping.
The roads will remain open, however there will be lane closures. These night works will start after PM peak and be finished before AM peak.
Residents may hear and feel these works. Where possible, noiser activities will be undertaken before 10pm.
More articles in the news archive.