Proposed Parking Prohibitions - Dundebar Road, Wanneroo
Published Thursday, 20th April 2017
The City is proposing to implement timed parking restrictions on the existing on-street parking bays along Dundebar Road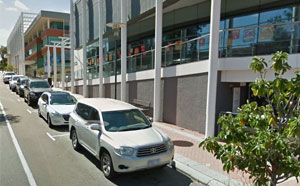 The City of Wanneroo wishes to advise that, as a result of concerns expressed by the visitors and patrons of Wanneroo Library & Cultural Centre regarding parking unavailability in the vicinity, the City is proposing to implement timed parking restrictions on the existing on-street parking bays along Dundebar Road, as shown on the map below.
The proposed parking prohibitions have been designed to optimise the available on-street parking facilities for the Wanneroo Library users and for the visitors of the Wanneroo Town Centre.
These changes will take effect from Monday 15 May 2017
All enquiries should be directed to Traffic Services on 9405 5000

More articles in the news archive.