Home
Wanneroo Aquamotion - Temporary closure of indoor lap and leisure pools
Published Thursday, 3rd May 2018
Temporary closure of indoor lap and leisure pools at Wanneroo Aquamotion.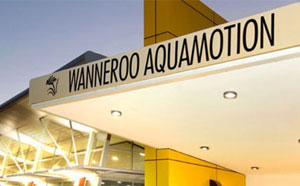 Due to preliminary investigative work for re-tiling the indoor lap and leisure pool will be temporarily closed Saturday 12 May to Friday 25 May, reopening Saturday 26 May.
This excludes the spa, sauna, splash pad and program (hydrotherapy) pool.
We apologise for the inconvenience and disruption to services, however it is vital that this investigative work for re-tiling is carried out.
Further enquiries
Ph: Wanneroo Aquamotion on 9405 5999
Email: wannerooaquamotion@wanneroo.wa.gov.au
More articles in the news archive.