Home
Ready and aware: vital information now available in multiple languages
Published Tuesday, 15th May 2018
Vital fire and burning information is now accessible for more people, with the City of Wanneroo translating an informative brochure into six different languages.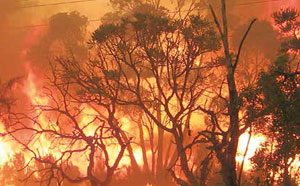 The Fire and Burning Information booklet is now available in Vietnamese, Tagalog, Afrikaans, Gujarati and Mandarin as a hard copy version, as well as Arabic (online only).
Copies of the Fire and Burning Information booklet are available from City of Wanneroo libraries and the Wanneroo Civic Centre.
Wanneroo Mayor Tracey Roberts said the City received $8000 of funding as part of the Office of Emergency Management's 'All West Australian's Reducing Emergencies' (AWARE) program, for a new residents and emergency management project.
"The Fire and Information booklet provides clear, simple to read information to help residents understand their responsibilities in fire prevention and pre-season preparation, and now even more members of our community will be able to access this important information," Mayor Roberts said.
Thanks are extended to the Metropolitan Migrant Resource Centre who worked in partnership with the City of Wanneroo and used census data from the Australian Bureau of Statistics to determine which languages the booklets would be translated to.
The Fire and Burning Information brochure is available by clicking below:
More articles in the news archive.