Home
Make road safety a priority this festive season
Published Thursday, 22nd November 2018
The price for making a mistake on our roads shouldn't be death or serious injury – that's the message driving the City of Wanneroo's participation in WALGA's RoadWise 2018 Road Ribbon for Road Safety.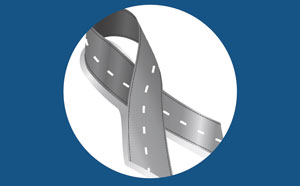 Sunday, 18 November marked the first day of the Road Ribbon for Road Safety campaign, coinciding with World Day of Remembrance for Road Traffic Victims.
This community-based campaign runs over the peak holiday period until Friday 4 January, providing an opportunity for everyone to directly contribute to road safety and work towards achieving zero deaths and serious injuries on our roads.
City of Wanneroo Mayor Tracey Roberts said everyone has an important role to play in road safety.
"Everyone should comply with road rules at all times, including this extremely busy time on our roads," Mayor Roberts said.
"I am urging residents to make sure they do the right thing - not to drink and drive, don't drive tired, stick to the speed limit, don't use your mobile phone and always wear a seatbelt, no matter how short the journey."
You can help raise awareness of the importance of road safety by wearing a Road Ribbon. Road Ribbons are available free of charge from the City of Wanneroo Civic Centre and Libraries.
"By wearing a free road ribbon and spreading the campaign messages to friends, family and colleagues, you are showing your support and helping to keep road safety high on the agenda as we head into the festive season," Mayor Roberts said.
For more information about the Road Ribbon for Road Safety campaign, visit the WALGA RoadWise website.
More articles in the news archive.