Harvest and Vehicle Movement Ban, City of Wanneroo - 6 December 2019
A ban on the use or operation of engines, vehicles, plant or machinery from 10am Friday, 6 December 2019 until 6pm, Friday 6 December 2019 for the whole of the City of Wanneroo. More information
Home
Employment Essentials for Over 45s
Published Wednesday, 23rd January 2019
The City of Wanneroo is hosting a series of sessions for people over the age of 45, to help them overcome ageism in the workforce.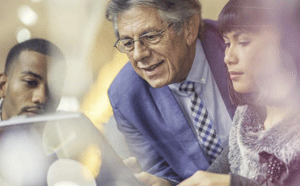 Presented by Stirling Skills Training at the Girrawheen Hub, the workshops will help people who would like to re-enter the workforce following redundancy or illness, or those currently employed but wanting to change careers and improve their employability skills.
Topics covered include the important role of technology, how to update resumes for modern recruitment and building personal networks.
Mayor Tracey Roberts said the workshops were being offered in response to community demand.
"Our residents have told us that job readiness training events are often targeted towards young people or those from diverse cultural backgrounds, but very few are offered for mature age people," Mayor Roberts said.
"We believe these new workshops at the Girrawheen Hub will provide mature age job seekers with some very valuable skills and knowledge for today's job market."
In 2016, the unemployment rate in the City of Wanneroo for people aged 55 years and over was 6.6 per cent, compared to 6 per cent in Greater Perth.
Koondoola had the highest senior unemployment rate at 12.4 per cent followed by Banksia Grove (9.7 per cent), Merriwa (9.6 per cent), Girrawheen (9.6 per cent) and Clarkson (8.7 per cent).
Mayor Tracey Roberts said the City was committed to its Economic Development Strategy and would continue working with local businesses to create jobs for residents now and into the future.
Event and booking details
Title: Employment Essentials for Over 45s
Dates: Friday 8, 15, 22 February and 1, 8 March 2019
Time: 9.30am-12.30pm
Location: Girrawheen Hub (Activity Room 1), Patrick Court, Girrawheen
Booking information: Employment Essentials for Over 45s
More articles in the news archive.