Home
Ordinary Council Meeting Tuesday 7 May - Change of Location
Published Monday, 8th April 2019
Ordinary Council Meeting on Tuesday 7 May 2019 to be held at Koondoola Community Centre.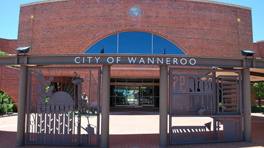 In accordance with Section 12(2) of the Local Government (Administration) Regulations 1996, notice is given that the Ordinary Council Meeting at 7:00pm on Tuesday, 7 May 2019, previously scheduled to be held at the City of Wanneroo Civic Centre, will now be held at the Koondoola Community Centre - 90 Koondoola Avenue, Koondoola as part of the City's 'Meetings on the Road'.
Deputations will be held prior to the meeting from 6:00pm.

More articles in the news archive.