Recovery Information - December 2019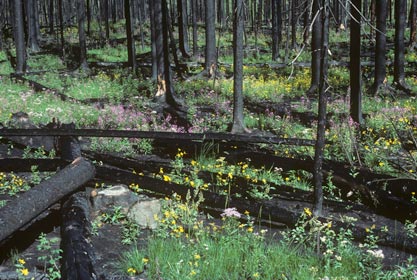 Bulk rubbish and waste collections
Regular bin collections will now continue as normal. If you need an extra collection of spoiled food from the fridge/freezer or burnt debris and vegetation caused by the fire, please contact the City at: enquiries@wanneroo.wa.gov.au
Water and power
Make contact with the relevant agency to find out more about water and power supply to your property:
Water Corporation:
Phone: 13 14 50
Website: www.watercorporation.com.au
Western Power:
Phone: 13 10 87
Website: www.westernpower.com.au
Department of Health information sheets
Click below to view information sheets from the Department of Health.
Department of Health website: www.healthywa.wa.gov.au
Australian Red Cross information sheets
Support services and helpful contacts
Emergency numbers
Police/Ambulance/Fire - life threatening emergencies only 000
SES assistance 132 500
Warnings and alerts
DFES have also created an information brochure to help recover from the impacts of a bushfire:
Utilities
Services
City of Wanneroo
Phone: 9405 5000
Australian Red Cross
Red Cross volunteers will visit the communities of Seatrees and Breakwater. Working with the City of Wanneroo, Red Cross volunteers will provide recovery information to support you and your families. Two Rocks and Yanchep residents can also request a visit by emailing: enquiries@wanneroo.wa.gov.au
Phone: 1800 246 850 - website: www.redcross.org.au
Anglicare Emergency Relief
Phone: 9247 9705 - website: www.anglicare.org.au
Lifeline
Phone: 13 11 14 - website: www.lifeline.org.au
Salvation Army
Phone: 9260 9500 - website: www.salvationarmy.org.au
Insurance Council of Western Australia
Phone: 1300 728 228 - website: www.icwa.wa.gov.au
Wildcare helpline (Department of Parks and Wildlife)
Phone: 9474 9055 - website: www.dpaw.wa.gov.au
Frequently Asked Questions
View a list of frequently asked questions on the fire and recovery process by clicking below.
What is the lastest update on the fire?
What road closures are still in place?
You can stay up-to-date on road closure information relating to the fires through the following channels:
Whilst donations are very much appreciated, the City of Wanneroo cannot receive any donations and encourages those who wish to be generous through donating via the Lord Mayor's General Appeal.
I'd like to offer my volunteer services to support the local community, how can I do this?
The City of Wanneroo encourages community members whom wish to offer volunteer services to utilise local Facebook pages or local community notice boards to promote the services they wish to provide during the recovery stage of those who have been impacted by the fires.
Where can I find volunteers to help with the clean-up and support me through recovery?
The City of Wanneroo encourages community members whom wish to seek volunteer services to keep an eye out on local Facebook pages or local community notice boards.
How can I keep informed about when a Harvest, Hot Works, Vehicle Movement or Total Fire Ban is declared?
My power was off for several days, do you know if Western Power offer any support?
Community members affected by power outages lasting 12 continuous hours or more, may be eligible for an $80 service standard. You can contact Western Power on 131 087 or by visiting - the Western Power website.
Any other bushfire related enquiries, please call Western Powers hotline on 9326 4850 or by emailing: communityenquiries@westerpower.com.au
I don't have a lot of money due to not being able to return home after the fires, what support services are available?
Anyone requiring any financial support following being impacted by the fires can contact:
The Spiers Centre on 9401 2699 or by visiting their Neighbourhood Centre at 2 Albatross Court Heathridge (please note The Spiers Centre will be closed over the festive period).
Alternatively please contact Uniting Care West on 9220 1255 or visit them at 56 Baltimore Parade, Merriwa.
Is there anyone who offers emotional support after being impacted by the fires?
There are a number of services able to offer counselling services or emotional support.
Red Cross will be offering an Outreach Services from 4 January to those who have been recently impacted by the Yanchep / Two Rocks fires.
Alternatively other local services available are:
Uniting Care West Outer North Hub
56 Baltimore Parade Merriwa - 9220 1255
Headspace
Headspace visit Yanchep High School once a week
Headspace Joondalup – 9301 8900
Anglicare – 9301 8500
Mercycare Merriwa – 6298 9860
How can I get rid of the smoke that is in my home?
Once you know the air quality is safe, aerate your home. There could be range of reasons why the smoke is still remaining in the home so please contact the City's Health Services team on 9405 5000.