Home
ARTs TNT - How to Utilise Social Media with Jackie Kallen and Kat Dumont
ARTs TNT - How to Utilise Social Media with Jackie Kallen and Kat Dumont
Date: 6th August 2020
Location: Wanneroo Library & Cultural Centre, 3 Rocca Way, Wanneroo
Time: 18:00 - 19:30
Cost: FREE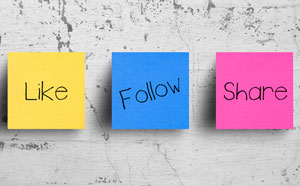 Social media offers an incredible, flexible platform that artists can use to communicate and show their work.
Are you an artist looking for opportunities to display and sell your work? Don't miss our ARTs TNT program at the Wanneroo Library and Cultural Centre.
From August to October we will be presenting 8 professional development talks to give you the tips and tools you need to promote your art. Learn how to document you're artwork, photograph and pitch your artwork to galleries; develop your social media skills and plan your professional arts career.
August 2020

Prev month Next month

The green box highlights today's date and the dates with buttons have events happening on that day.

| Mo | Tu | We | Th | Fr | Sa | Su |
| --- | --- | --- | --- | --- | --- | --- |
| | | | | | 01 | 02 |
| 03 | 04 | 05 | 06 | 07 | 08 | 09 |
| 10 | 11 | 12 | 13 | 14 | 15 | 16 |
| 17 | 18 | 19 | 20 | 21 | 22 | 23 |
| 24 | 25 | 26 | 27 | 28 | 29 | 30 |
| 31 | | | | | | |
Discover more events