Home
Chocolate Creations - ages 9-11 years - FULLY BOOKED
Chocolate Creations - ages 9-11 years - FULLY BOOKED
Date: 29th September 2020
Location: Pearsall Hocking Community Centre, 125 Willespie Drive, Pearsall
Time: 10:00 - 14:00
Cost: $8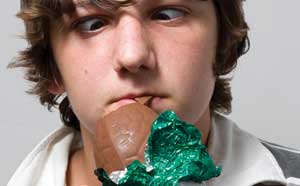 Calling all chocolate fans!
Friends don't let friends eat chocolate alone, so invite your friends to take part in creating chocolate desserts with artistic flair. You can become a skillful chocolate creator!
Please wear enclosed shoes and bring your own lunch.
Proof of Age: all new bookings must ensure that the correct birthdate for each child is entered, and must upload appropriate proof of age document for each child to confirm a booking (see below). You will not be able to proceed with booking until this step is finalised.
Accepted proof of age documents include: birth certificate/ extract, school registration, passport, student card etc.
September 2020

Prev month Next month

The green box highlights today's date and the dates with buttons have events happening on that day.

| Mo | Tu | We | Th | Fr | Sa | Su |
| --- | --- | --- | --- | --- | --- | --- |
| | 01 | 02 | 03 | 04 | 05 | 06 |
| 07 | 08 | 09 | 10 | 11 | 12 | 13 |
| 14 | 15 | 16 | 17 | 18 | 19 | 20 |
| 21 | 22 | 23 | 24 | 25 | 26 | 27 |
| 28 | 29 | 30 | | | | |
Discover more events