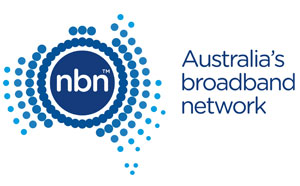 What is the nbn™ network?
The nbn™ network is Australia's new fast and reliable landline phone and internet network. It's designed to connect Australians to each other, and connect Australia to the world.
Construction of the nbn™ network is now underway in parts of the City of Wanneroo.
How do I connect to the nbn™ network?
Check your address: Find out if the nbn™ network is available at your address. Visit nbn.com.au or use the address checker tool below.
Register for updates: If the nbn™ network is not yet available, register for email updates.
nbn will let you know: Once you've registered for updates with nbn™, they'll email you when your home or business is ready to connect.
Choose the right plan: You can connect to the nbn™ network through a range of providers offering a choice of nbn™ plans.
Contact your service provider: Switching is not automatic, so contact a phone or internet service provider.
Please note, connection is not automatic.
For further information on when connection is scheduled for your address, visit the nbn™ website and use the address checker on the homepage or call 1800 687 626.
For a detailed view on what's happening in the City you can explore the network rollout map at nbn.com.au/rolloutmap.
Address checker
Enquiries
For general enquiries relating to nbn™ please call 1800 687 626 or visit nbn.com.au.