The Strategic Community Plan 2021-31 (SCP) sits under the custodianship of the Council, and provides the direction for the future of the City of Wanneroo, defining our shared vision, purpose, goals and priorities for the next decade.
This SCP is the third version of its kind to be developed by the City of Wanneroo, and has been created after an extensive and unprecedented stakeholder engagement process that was heavily impacted by the COVID-19 pandemic.
Our Vision
A welcoming community, connected through local opportunities.
Our Purpose
To create a strong community with local opportunities to participate, be active, feel secure, contribute and belong.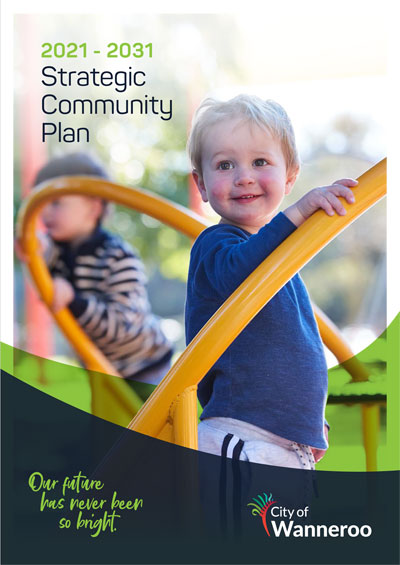 City of Wanneroo - Strategic Community Plan 2021-2031