Food Trucks - Community Information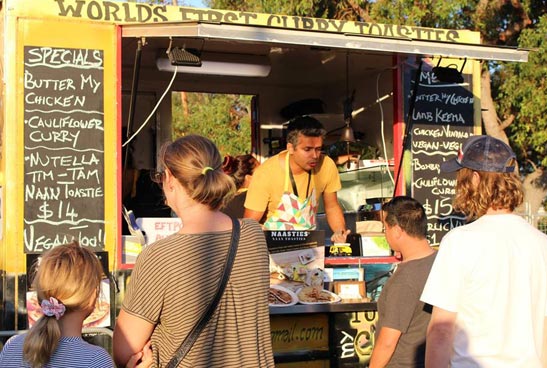 Bringing great food and great value to local places and spaces, the Food Truck events in the City of Wanneroo are fun, safe and healthy events for residents and community members to enjoy.
Food truck events are managed by external coordinators independent to the City of Wanneroo. Expressions of Interest for the 2022/23 Food Truck Coordinator program is now open.
Frequently Asked Questions
How does the Food Truck program work?
The City appoints a Food Truck Coordinator annually – this position is responsible for delivering a diverse Food Truck program across the City at various locations and times throughout spring and summer months.
Where will the food trucks be located?
Approved food truck trading sites include:
Butler - Kingsbridge Park
Koondoola - Butterworth Park
Koondoola - Koondoola Park
Landsdale - Warradale Park
Wanneroo - Rotary Park
Wanneroo - Wanneroo Showgrounds (East side)
Yanchep - Yanchep Surf Lifesaving Club
We are also testing the Wanneroo Town Centre in an attempt to activate some local main street areas; this approach could see some food trucks in Main Street and Retail Precinct areas were we can work with local businesses to bring more people to the area and complement the existing food offer in the area.
When does the food truck season commence?
The food truck event season timings are determined by the Food Truck Coordinator, but typically starts in spring 2022, and runs through to the end of summer each year. Expressions of Interest for the 2022/23 Food Truck Coordinator position is now open.
How can I find out the details of specific food truck events?