Food Trucks - Mobile Food Vendor Information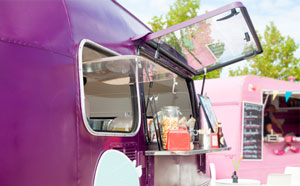 From Yanchep to Koondoola, The Food Truck Program offers some fantastic trading sites for food trucks to operate at.
To learn more about how you can participate in or coordinate a Food Truck event, please download the Food Truck Program Guidelines, and view the FAQs below.
When does the food truck season commence?
Food truck event season will commence in spring 2022, and typically runs during the warmer spring/summer months (from October to May).
Where are food truck events going to occur?
Food Truck trading sites are located at:
Butler - Kingsbridge Park
Koondoola - Butterworth Park
Koondoola - Koondoola Park
Landsdale - Warradale Park
Wanneroo - Rotary Park
Wanneroo - Wanneroo Showgrounds (East Side)
Yanchep - Yanchep Surf Lifesaving Club
We are also testing the Wanneroo Town Centre in an attempt to activate some local main street areas; this approach could see some food trucks in Main Street and Retail Precinct areas were we can work with local businesses to bring more people to the area and complement the existing food offer in the area.
What do I have to do to coordinate a food truck event?
I own a food truck and want to trade at a food truck event - how do I go about this?
All food truck events in the City of Wanneroo are coordinated by independent operators. To get involved in these events, you will need to get in touch with your preferred operator. Coordinators will be appointed over the coming weeks so keep an eye on this space for more information.